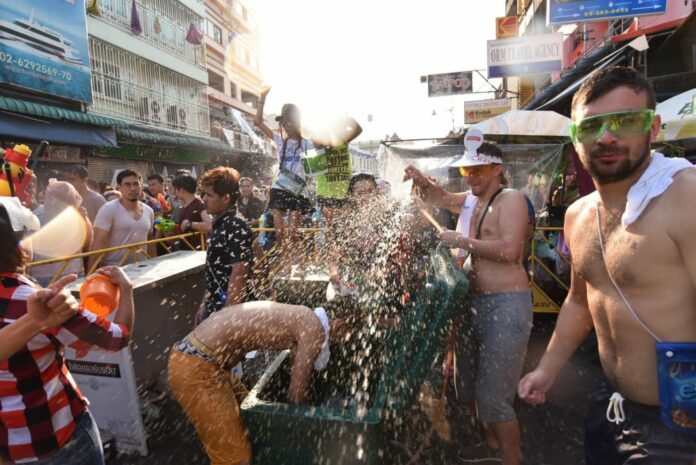 BANGKOK — Revelers this Songkran can expect to be splashed both by partygoers and Mother Nature herself.
According to the Meteorological Department, Bangkok and surrounding areas will see a 60 percent chance of rain during Songkran starting Thursday through the weekend, with lows of 23C and highs of 34C.
That means a big change from last year, when temperatures reached record highs of 44.5C.
The northern region is expected to see highs of 39C, with strong winds and a chance of thunderstorms. Residents are advised to avoid open spaces or standing under trees and other unstable building structures due to lightning.
Isaan will see similar chances of summer storms and highs of 37C, while the southern region is also likely to see seaside storms, highs of 34C and waves of up to two meters.
Related stories:
Heat For Now, Then Rain This Week
OMGWTFBBQ: Thailand Hasn't Been This Hot Since 1960