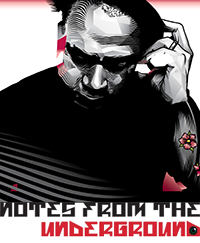 A Singaporean warehouse event is coming to Bangkok for the second time later this month to rock the capital's clubbers once again.
Escape 56 returns to Thailand headlining with Italian house duo Alessandro Parlatore and Marcello Giordani, or Marvin & Guy, who since 2011 have been releasing groovy disco tracks on prominent labels such as Hivern Discs, Life and Death and Permanent Vacation. During the first quarter of 2018 the two have been on tour, lighting up cities such as Tel Aviv, Barcelona, and Sydney before stopping over in Bangkok.
The first event in Thailand was held in November 2017 at Viva Thonglor and featured Berlin techno pioneer Roman Flugel. It was made all the better by the state-of-the-art Funktion-One Soundsystem he used, which proved great for the crowd – so great in fact, that authorities ordered the sound levels be turned down.
"We had faced a real challenge and issue with the sound levels and had been informed by the local police to lower the levels an hour before closing, we tried to our best to control the situation, but it was out of our hands in the end," organizer and DJ Sunju Hargun said.
Escape 56 BKK Feat. Marvin & Guy (Life & Death / IT) will take place 9pm through 4am on March 16 in Shade & Shadow Event Space (above Nineteens Up Bar) in Soi Silom 19 and will have local DJs Slum Disco Sound System, Stargazer and Giant Swings Hidemasa Mitsui supporting. Tickets are 700 baht and can be bought online.