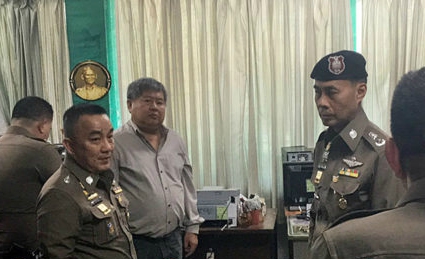 KANCHANABURI — A construction magnate accused of poaching a black panther turned himself in at a police station Friday, just days before a third summon for him to appear was to expire.
Premchai Karnasuta, president of Italian-Thai Development, and four men walked into the Thong Paphum Police Station at noon to answer the most recent summons that they appear by Monday.
The five men are currently being questioned by the deputy police chief Srivara Ransibrahmanakul.
In a case which has inflamed passions over Thailand's two-tiered justice system, Premchai and his hunting group were arrested early last month in Kanchanaburi's Thungyai Naresuan Wildlife Sanctuary. The wealthy man and the others were found with hunting gear, firearms and several animal carcasses.
They were initially charged with nine counts of poaching and trespassing before being freed on bail. Premchai disappeared from the public eye and his lawyer said he was too busy to respond to previous police summons.
Additional investigation found evidence Premchai attempted to bribe the rangers who tracked them to their camp where he had cooked and eaten part of the big cat.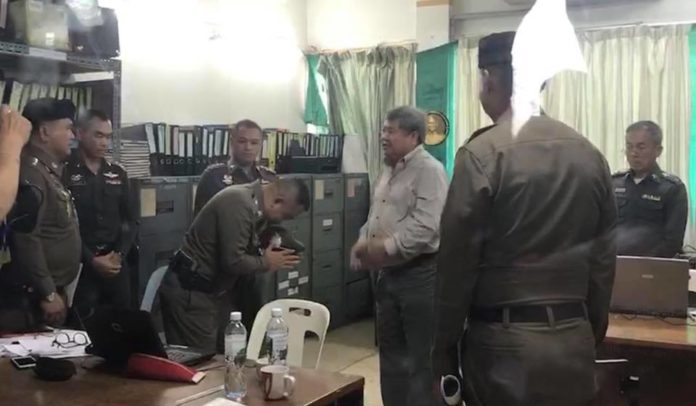 Related stories:
Environmental Activist Accuses Police Aiding Premchai
Premchai Puts Off Police Summons
Premchai Chewed Panther's Leg Then Tossed It: Investigators
Ex-Official Wanted For Helping Premchai Linked to Italian-Thai
Forest Ranger: Poacher Premchai Offered Bribe
Hero Worship: Thailand Lionizes Humble Defender of the Wild
Rangers: Premchai Ate the Leopard in a Soup
Rifles, Ivory Found in Construction Magnate's Home