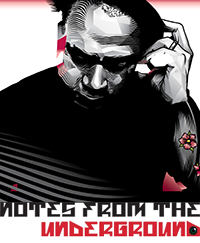 Designer toys and street art have come a long way since the noughties when artists such as KAWS and Futura were cashing in on the scene by making limited edition vinyl figurines.
Designer toys have snowballed into a culture of their own with even Thailand boasting a thriving scene. Likewise, street art has been further amplified through movements demanding justice. A testament to that is Toynado 3 Apocalypse, an event that aims to bring together 16 of the kingdom's best toy designers and street artists including Benzilla, 3land and Mamacup711 for one gnarly exhibition.
Asked why he started a street art vs. designer toy collabo, Treetana "Tar" Veeraprapan, the  event organizer, said street art and designer toy culture "come from the same roots."
This year's exhibition, he said, will have an apocalyptic theme and will take a different approach from its focus last year on teaching folks how to make their own toys.
"With all that's going on around the world, I thought it would be cool if each artist and toy designer dreamed up characters that would exist in a post apocalyptic world," Tar said.
So far the Toynado Facebook fan page has given fans a sneak peak of works to be displayed at Toynado 3 with photos of mutant skull animals, a Cyborg Chuckie figurine, Benzilla's painted can animals and Mamcup711's toy bombs.
Toynado 3 Apocalypse starts at 6pm on March 23 and runs through April 11 at Bridge Cafe & Art Space, which can be reached on foot from BTS Saphan Taksin. There will also be an after-party following the March 23 opening with guest DJs Fyah Burning and Hypnotic on the decks.