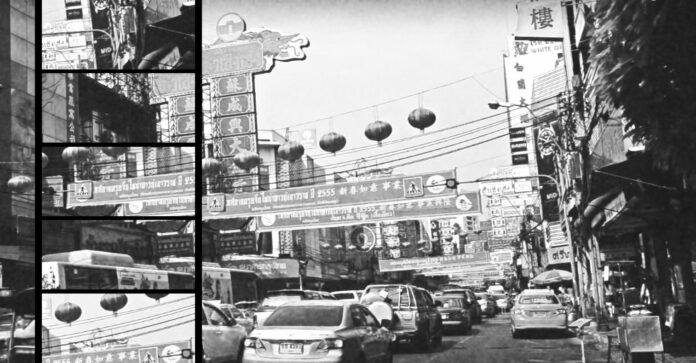 BANGKOK — Take a peep into others' lives at a Friday performance inspired by our livestreaming surveillance society.
The second event by Speedy Grandma since she returned from four months in hibernation, Peep in Me features two artists whose live performances in front of CCTV cameras at several locations in Bangkok will be livestreamed into the newly revamped art space on Charoen Krung Road.
Artists Watcharapol Paksri and Rapat Bundawanich said exploring the culture of truth, fear, trust, and deception created through the medium of a surveillance society lies at the heart of the exhibition.
The duo will set up cameras next to government-operated security cameras to replicate what they see from the same angle, Watcharapol said.
"[We] want to talk about what people think it's safe to talk about, but it's actually not,"  said Watcharapol, who's studying film. "That's why we chose CCTV cameras to be the main device here."
Rapat said they want to use society's own technology to document it.
"[We] try to use different gadgets to say what's happening, whether it's society or politics," said Rapat, a photographer.
On Friday, Rapat will perform live and interact with people who pass within view of his lense at Pak Khlong Talad (Bangkok Flower Market), Chinatown and the King Rama V Monument while Watcharapol live-types subtitles of what happens in English for audiences watching it from Speedy.
The experimental performance starts at 7pm on Friday, with the recorded videos to be on display through July 22. Speedy Grandma is a 15-minute walk or can be reached by motorbike from MRT Hua Lamphong's exit No. 1.
Related stories:                                                                                                   Art/Music/Booze: Speedy Grandma Reborn to Host Saturday Party