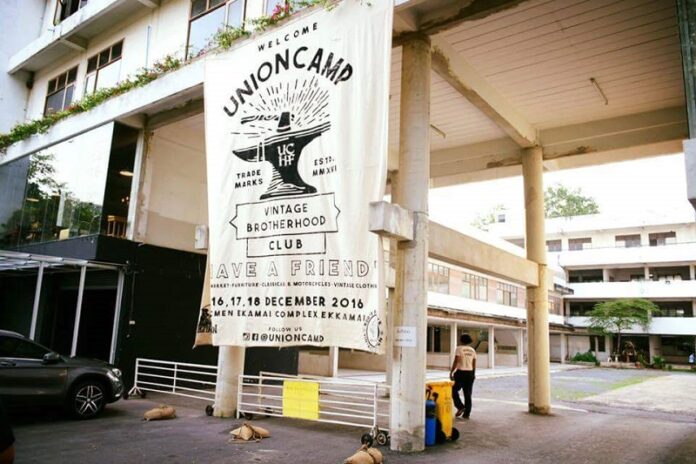 BANGKOK — What promises to be a special three-day vintage flea market will take place  Friday through Sunday at Bangkok's ACMEN Ekamai Complex.
Dubbed "Union Camp Flea Market," the event will gather not just dealers of vintage furniture, clothing, cars and motorcycles, but also musical performances, food and props to accentuate the whole experience.
Those running the popular Train Market are behind the attempt to create a special three-day fair and claim that the dozens of vendors have sourced their vintage goods from all corners of the globe.
This includes the likes of "Kai London," a Thai dealer who used to sell beads at London's Portobello market before turning into a dealer and an importer of vintage English furniture. There too, will be famous independent vintage cloth shop Bangklyn, which sourced its goods from upcountry United States, Japan and much more.
The venue will be transformed into a prop that mimics the America of the 1930s and 1950s.
The event starts Friday, which is designated as "Dealer Day," from 6pm till late. The entrance fee on the day is 200 baht. The event on Saturday and Sunday, aimed at ordinary revelers and shoppers, starts from noon to 11pm. The entrance fee is 100 baht. Union Camp will be located between Soi Ekkamai 13 and 15, a 5 motorcycle ride from BTS Ekkamai.
For more information call 063-816-9357 or 091-795-4310 or visit the event's Facebook page.