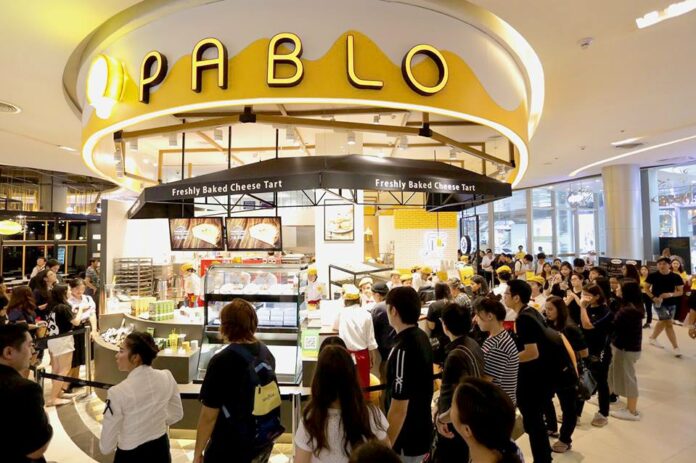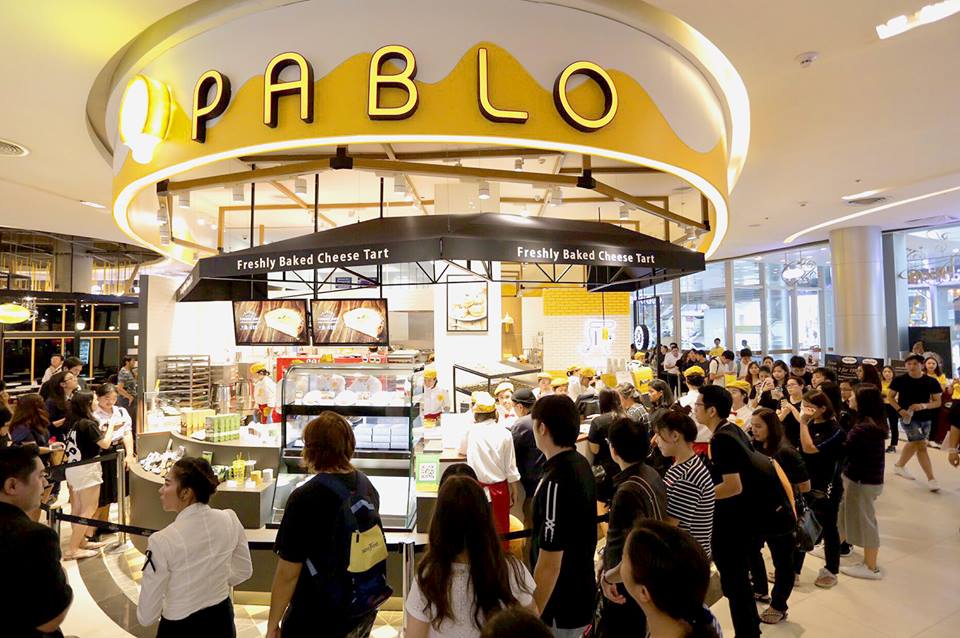 BANGKOK — The latest food fad has hit Bangkok with throngs of people lining up since this morning for a sweet taste of Japanese cheese tarts.
In the spirit of the nation's first branches of Krispy Kreme, Garrett's Popcorn and Ben & Jerry's, Pablo Cheesetart is the latest craze to stir appetites and patience at Siam Paragon, where black-clad patrons spilled out from the mall's ground floor onto the sidewalks this morning for opening day.
As with previous feeding frenzies, one should expect to wait hours for a taste of the Osaka-based cheese tart chain and possibly weeks for the hype to die down to buy a tart without need of a numbered ticket.
The official Facebook page of Pablo Cheesetart Thailand has been hyping the grand opening of their first branch in Thailand since August.
Pablo Cheesetarts, founded by Masamitsu Sakimoto, gained a cult following in Japan among both tourists and foreigners because you can order your cheesecake as "rare" (gooey) or "medium" (set). Branches have now opened in South Korea, Taiwan, the Phillippines, and most recently, Thailand.