Top: DJ Bomber Selecta came out on top Friday at the Red Bull Thre3style DJ Competition. Photo: Red Bull Thailand
Let's trace the source of Bangkok's club scene back to the turn of the millennium and a place called Cafe Democ.
It wasn't posh. The sound system wasn't great, and the decor was a mixture of neocolonial-modern bombed out in graffiti.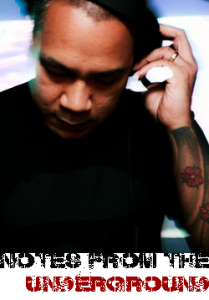 But like the monument that stood outside for which it was named, the venue was where all DJs had their voices heard. At the start, Thai clubbers were not well educated in electronic music and everyone was there to experience something new. For us DJs, it was a time of learning and experimentation.
I talk about this now, four years after it closed for good, because I believe everyone should know about this place, because understanding the history of the scene here in the capital is important to understanding where it's at today.
And for many people such as myself, its inspiration continues to motivate what we do to this day.
I like to imagine that If the Thai club-goers were pups weaned off the milk from our mother Cafe Democ during our infancy, we've learned how to walk and have since run amok throughout the capital city, all finding our niche somewhere some place.
For me it's a path that hasn't stopped since I was part of the early drum 'n bass scene as part of Homebass Communications, not to mention Dubway Sessions and even some dabbling in deep house and disco.
Welcome everybody to Notes From the Underground, a place I want to share all things weird and wonderful from Bangkok's club scene.
Starting off the column I want to talk about the new kid on the block – Beam.
With a state of the art sound system, lighting and a lineup of the best A-list DJs, the venue has set a new bar for clubs without crossing the line into douchebag.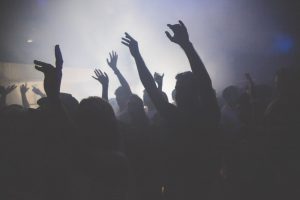 Although it's been going some time now, Beam just held its opening party last Friday. The guest of honor on the decks was the UK's Roska. Although many Bangkok clubs built up from humble beginnings, we can say that we now have one venue that has spared no cost in design – and most importantly – bookings. After all the club has already seen DJs such as Zinc, Ian Pooley and Detroit Swindle pass through.
Here's the inevitable question: Does it have what it takes to stand the test of time? Bangkok's clubbing history is full of closed doors of once banging megaclubs we've already said goodbye to with names such as Ministry of Sound and Club Astra.
"The club is hands down the best club in Bangkok. Incredible sound and lighting system, but sadly there isn't enough of a crowd to really take full advantage of somewhere like that yet," Bangkok Dnb DJ Delorean said. "For now the uptake seems to be mostly the Thonglor hipsters who jump on anything new, but only time will tell if Beam can keep to their guns of playing underground music and bringing upcoming DJs and producers, as it's not an easy thing to do in this city –  especially trying to make money doing it."
Me personally, I think it's going to take clever bookings to create a loyal following with both local and international DJs. In the end, only time will tell, and I wish them best of luck.
State of the DJ Union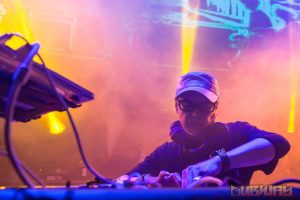 On the same day as Beam's opening party was Red Bull's Thre3style World DJ contest. This event takes place in 24 cities around the world, where the best of the best battle it out for world supremacy. (Ed. note: Through modesty false or genuine, Dragon fails to mention he was a competitor last year.)
For the initiated, this is not the kind of cake-throwing or fist-pumping action found at every commercial EDM rave, but more about technical turntable wizardry as contestants mix, scratch and mash-up tracks in a 10-minute time limit.
Six of Bangkok's best turntablists battled it out Friday for a chance to represent their homeland in the world finals. It was an intense battle, but in the end DJ Bomber Selecta destroyed the set and was crowned winner. To see this year's winner go against the world's best shows Thailand has world class talent.
(Though wouldn't it be great if one day we could have booking agents, clubs and record labels looking toward the land o' smiles to add artists to their roster?)
Prishda Jumsai, aka DJ Wen, is part of Bangkok's drum 'n bass scene and a Homebass Communications homie. A longtime Thre3style supporter, Wen said it's difficult making it as a dude Asian DJ.
"That's unless you grow a pair of breasts – then you will get bookings all across Asia," Wen said. "It's going to be hard to compete with DJs from UK or Japan, where the DJ scene is so strong. I wish the 2016 winner, Bomber Selecta, all the best to make Thailand proud."
On Saturday, I hosted renowned Japanese producer and master turntablist DJ Krush at a Dubway Sessions show on RCA/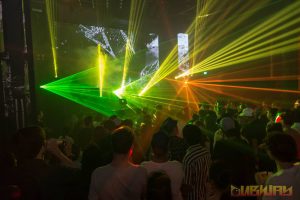 Fusing elements of jazz, ethnic Japanese instruments and spirituality in his work, this is a man who has taken Japanese hip-hop to the world stage – all on his own terms – so I wanted to ask him what makes a DJ succeed.
Embracing identity, he suggested.
"It's best to look into yourself and find your own original sound," Krush said in the afternoon before his show. "As I traveled the world, I had deeper sense of appreciation of where I was from, and I really wanted to show that in my music."
"Nobody wants to hear a producer copy from another producer, that's why it's important to have faith in your own work," he said.
This is the kind of attitude DJs and artists from Thailand need to adopt more of.
We need to look toward our own culture, find ideas from that and let that reflect in our art. It's the only way we can stand out.
Wrapping up, I want to give due credit to the fans who pack the clubs that make all this possible. I heard from Krush's manager the day after his show that the DJ was very impressed by the energy he got from the crowd, which despite the pounding rain, came to enjoy the vibes.
See you out there.
Top: DJ Bomber Selecta emerges on top Friday at the Red Bull Thre3style DJ Competition.