Hit a club night, rave or concert and see that the experience is not just about the music. From soaring Jumbotron screens and dazzling LED displays to surreal projection-mapped scenes, motion graphics have become indispensable at events meant for Generation YouTube.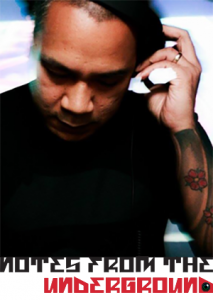 Traced back to late-1960s psychedelia a la The Joshua Light Show, visuals today are used to tell stories, create suspense and give crowds a heightened sense of euphoria using next-gen technology.
Simple light projectors and color wheels have given way to massive LED displays that animate in sync to the music and mapping projectors that create illusions by matching shapes and outlines of structures.
In Bangkok, motion graphics outfit Swerb has risen through the ranks in its six years to become a leader in the field. Founded in 2010 by Mont Watanasiriroch, later joined by creative partner Jay Plodpai, the firm was born of 34-year-old Mont's interest in electronic music.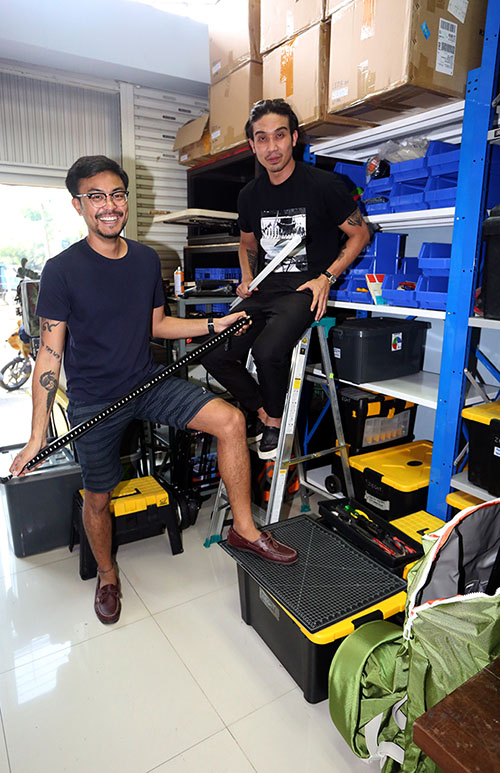 He was a regular at the early Cafe Democ parties of the last decade. Jay got involved after he met Mont at an electronic music party in Bangkok where Mont was operating a lighting installation.
"Mont brought a few TVs and was playing his graphics on them, this really got me interested and [I] realized that this was the missing element because, besides the music, there was something pleasing for the eyes as well," Jay says.
The two went on to earn props in the festival and club scenes, and their resume now includes the biggest events in the industry. This month alone they'll be working their magic at Gypsy Carnival, Wonderfruit, and Maya Festival.
But this weekend they'll be busy with the Mystic Valley Festival, Thailand's first big fest electronic music orgy, from techno and house to Drum 'n Bass and EDM.
There they will showcase The Bear Trap, their biggest latest LED art installation to date with 120 LED bars and 19 large scale-power supplies.
When it comes to creating visuals for such fests, Jay and Mont say they try to compliment a DJ or band's style.
"We love to create something that has an impact on people's experience," Mon says. "Today, some DJs will send us content to play along their live set, but most of the time we have to come up with graphics from scratch, and that means listening to their music and getting ideas from that."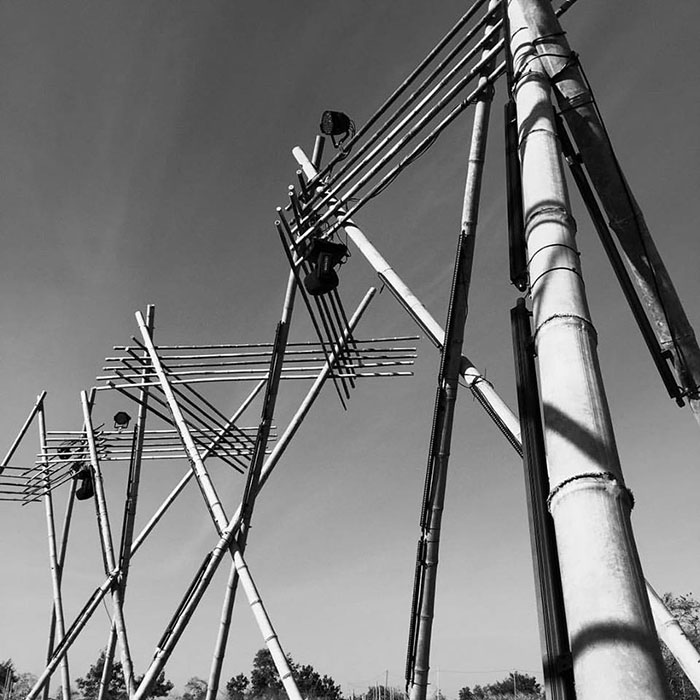 Most important, Jay adds, it must be awesome.
"It's really important to have a wow factor in all of our visuals because I think people have short attention spans and we really want to get their full attention," he says.
Mont said they turn to everything they see and experience, from the arts to travel and parties and people for inspiration.
"We love the vibes that we can feel when these elements are brought in," he said.
Check out Swerb and The Bear Trap at Mystic Valley's Sunn Stage this weekend, with DJ headliners Sven Vath and Nakadia.
Mystic Valley Festival is three days and nights with more than 50 primo DJs in the lineup. The event starts Friday at the Mountain Creek Golf Resort and Residences in Nakhon Ratchasima province, a three- or four-hour drive from Bangkok. Tickets are 2,990 baht and available online.
Until next time, Dub be good to you.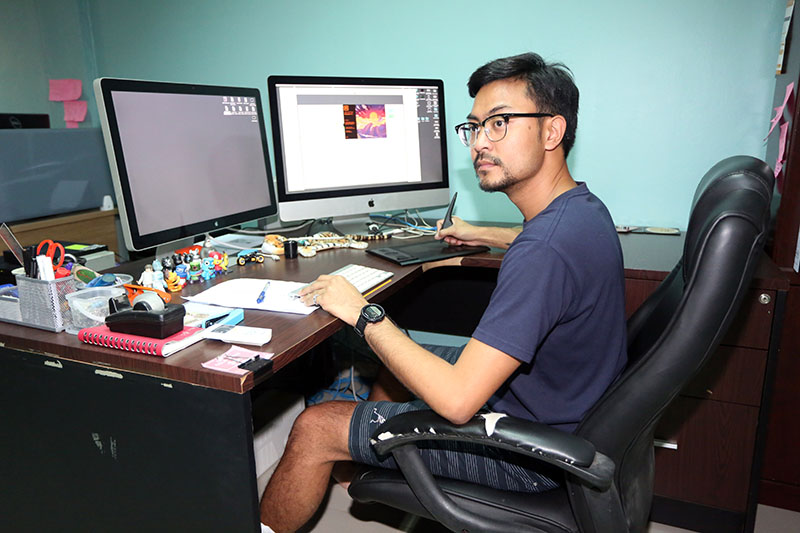 Swerb's Mont Watanasiriroch at their Bangkok office.