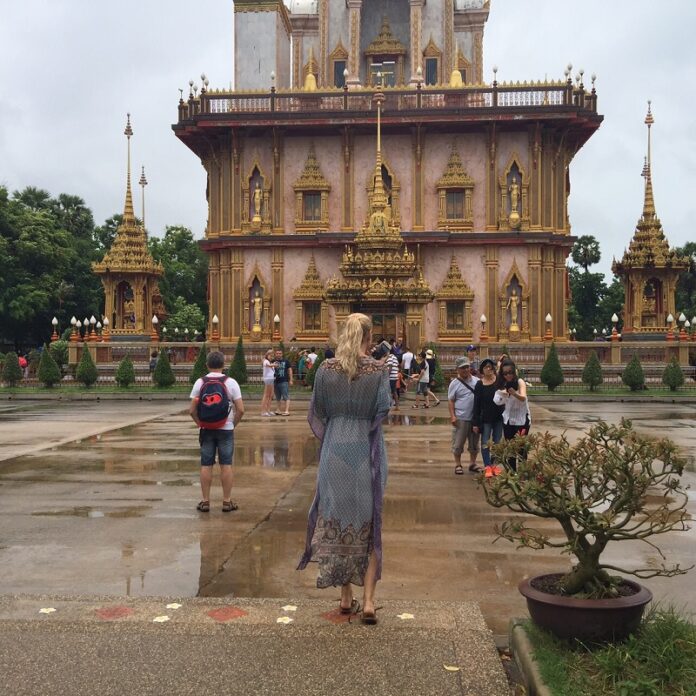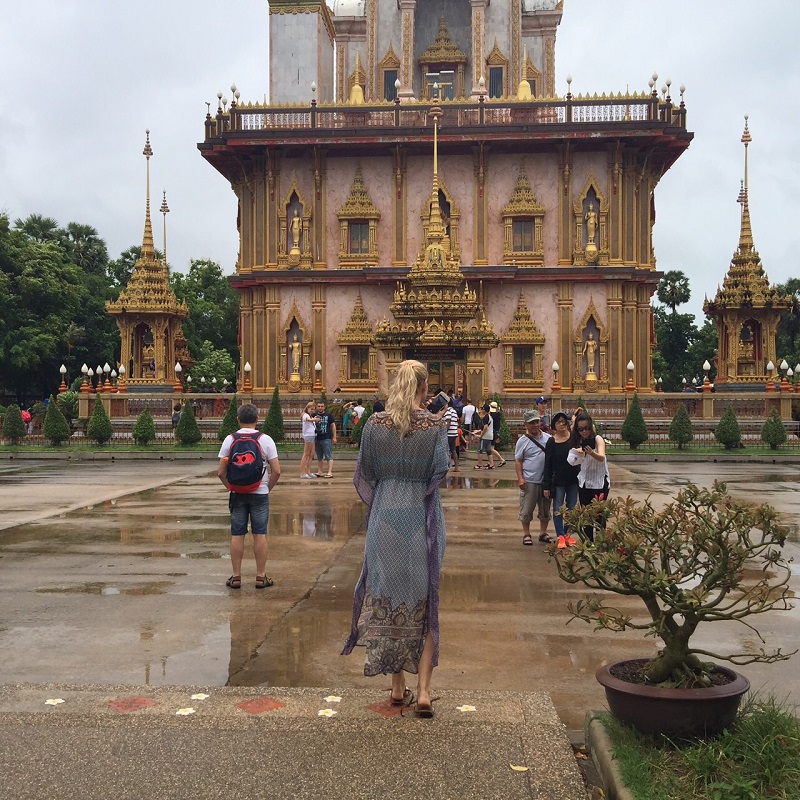 PHUKET — Though the length was acceptable, some people thought it let too much light through.
A woman tourist was briefly held by tourist police and made to offer a wai and apology Wednesday after photos spread of her wearing a thin dress made sheer by the rain at Phuket's largest temple, Wat Chalong.
"She apologized," said police Maj.Gen. Naruwat Phuttawiro. "It was raining, so the dress was wet and became even more transparent than usual."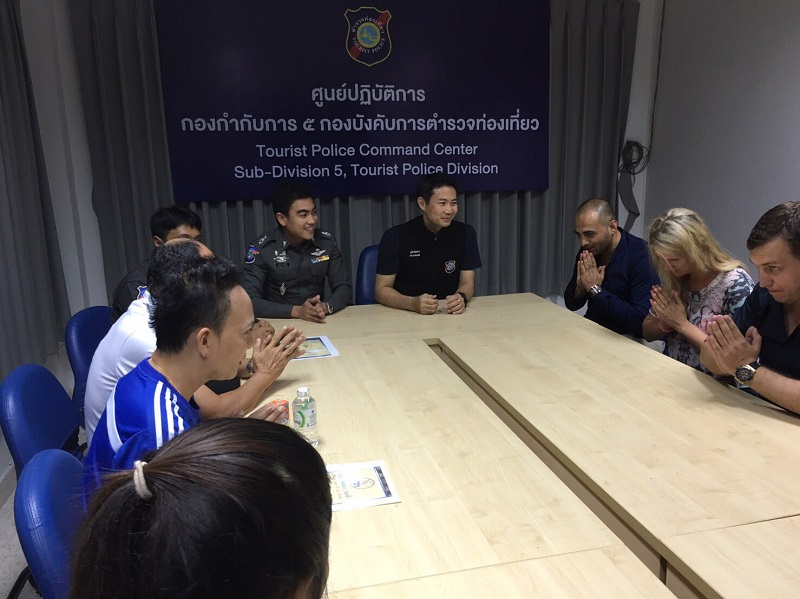 Tourist police tracked down the woman through her tour company and told her to come to the police station at 9pm, so they could explain how the dress was inappropriate in a sacred place, according to Thai values.
Naruwat said the temple usually have staff at the entrance to inform visitors on proper dress, but it was a rainy day and no one approached the woman.
She was made to apologize to a temple representative and the people of Phuket.
Tourist police said they would remind all tour companies to be strict with their clients on the issue.