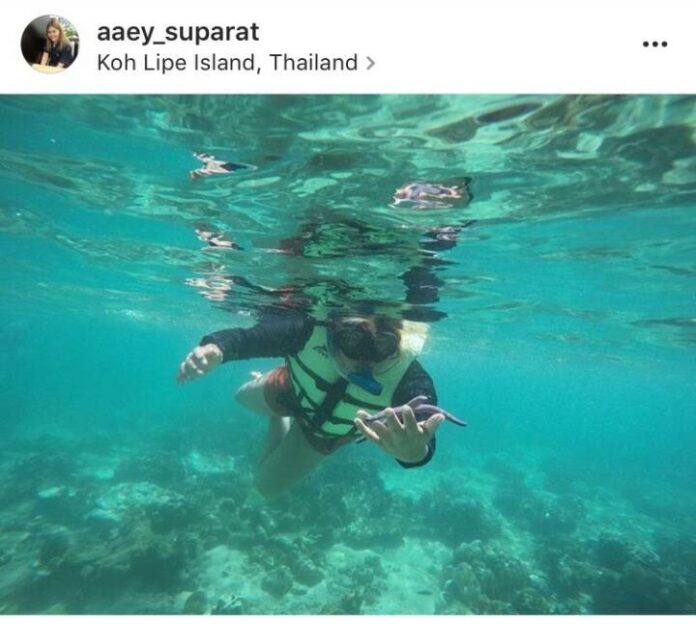 SATUN — Two Thai tourists have been fined 1,500 baht each for picking up a starfish and posing with them in Instagram photos, an offense under national park law.
Suparat Daengjorhor and Wilawan Boondamnoen, both 22, took the photos while they were visiting Koh Lipe on June 12, said Panapon Cheewaserichon, an official at the Department of National Parks.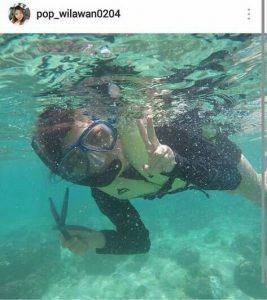 Panapon told reporters yesterday that officials saw the photos on their Instagrams and tracked down the identities of the two women. They were fined under the 1961 National Park Act which forbids harming any animals within the National Park area.
Their Instagram accounts appear to have been deactivated.
"Both confessed that they touched the starfish," Panapon said.
Interfering with marine lives in Thailand's pristine coastlines could land tourists in hefty fines. In May, a Chinese tourist was arrested and forced to post a bail of 100,000 baht for feeding coastal fish in a protected area, an action that can have a detrimental effect on the marine ecosystem.
Related stories:
Visitors No Longer Allowed on Koh Tachai