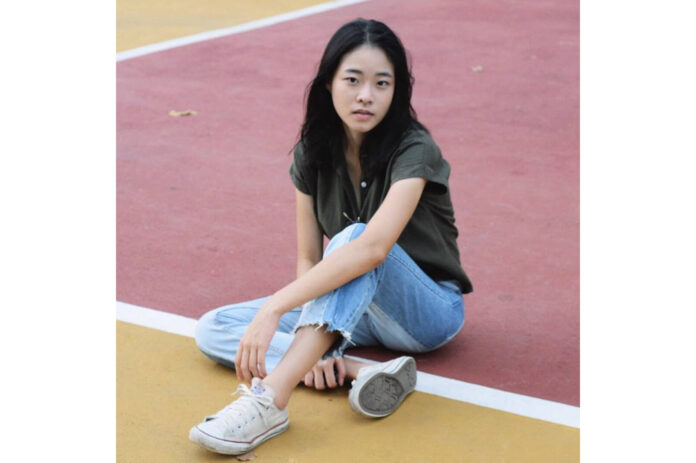 BANGKOK — A singer's hard-truth tweets about the underdeveloped state of Thailand has sparked debate online Thursday along predictable fault lines.
Suthida "Image" Chanachaisuwan, 19, tweeted Wednesday a series of now-deleted tweets about Thailand and its underdeveloped transportation system.
"Heng suai country," she wrote, using a Sino-Thai word that roughly translates as a casual way to say lousy or no-good. "In 50 or even a 1,000 years, it won't become more developed. Shoot me!"
Image is a well-liked pop culture figure who rose to fame in 2014 as the second place winner on season three of The Voice Thailand, a reality-television singing competition. She is currently a student at Thammasat University.
She kept up her criticism in another four tweets:
"I don't know what there is to be proud of, 55555."
"I would be willing to work hard and pay higher taxes if daily welfare would improve."
"I'm so tired, I don't wanna call this place home."
"Seriously, we can't even make the buses and vans come on time, so how are we gonna develop?"
Image later deleted the tweets, saying she had written them in anger while waiting for a bus. Still, the game was afoot among the commenting class.
Her comments invited a fierce backlash from nationalists with a firm conviction in Thai exceptionalism.
"I'm not a great person, but I never berate Thailand because it's my home. In the past, people died so we wouldn't be colonized. … If you berate or look down on my country, I can't take it," wrote Pharunyoo "Tack" Rojanawuthitham, a 32-year-old male model and online personality in a now-deleted Instagram post.
Others agreed with Image's sentiments, saying the country could be criticized.
"How is Image wrong? Can't we criticize the crappy parts of our country? Hmm. So you've never complained about taxis, Skytrain fares or buses?" presenter Chainon Chantem tweeted.
The hashtag #Image was among Thursday's top trending tweets, with people largely agreeing with her unsparing criticism.
As Thailand has become more deeply polarized, appeals to nationalism have become de rigeur and criticism is often met with hostility. Outbreaks of online flame fests flare up occasionally  Internet drama about Thailand's status as an underdeveloped country erupts.
'You don't need to be sorry'
#อิมเมจ you don't need to be sorry, and I hope you are NOT. one's entitled to his/her opinion.

— jay (@vyvyaaan) August 2, 2017
'The reason we're still this way'
we ARE an under-developed country and anyone who doesn't realize or accept that is the reason we're still this way #อิมเมจ

— angie (@magnxxto) August 2, 2017
'Hate people who do something wrong to our country'
I extremely supports you
I don't hate Thailand, I hate people who did something wrong with our country #อิมเมจ

— Terry Pratt (@TerryPrattt) August 2, 2017
Related stories:
On Thainet, Facebook Marks 'No Wonder We're an Undeveloped Country' as Spam