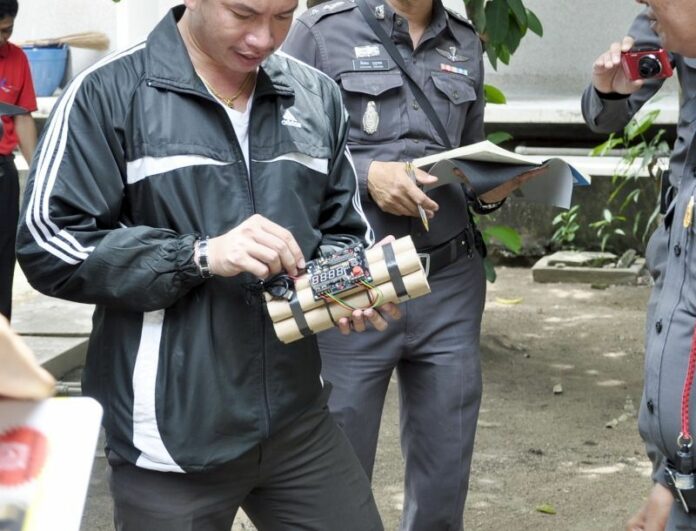 (11
June) Police in Bangkontee district, Samut Songkram, received report from post office employees in
the district that a suspicious package has been found at the office. The police then dispatched bomb
squad to investigate the scene.
The said package was a mail parcel containing what appeared
to be C4 bomb attached to a watch, with a note saying You will die, old bitch. Post office staff
said they received the package from usual mail route.
Bomb squad officers moved the object
to the back of the building, and found that the the parcel was addressed to Ms. Boonyadee (surname
undisclosed), a resident of Bangkontee district.
Upon being contacted by the police, Ms.
Bonnyadee said the parcel might have been sent from her friend who wanted to pull a prank on her
because it′s almost her birthday. Eventually, her friend contacted the police and told them that the
omb was in fact an alarm clock, and he bought it from a website selling toys.
The man was
fined 500 baht by the police on the ground of causing panic.
Pol.Col. Prapas Inta,
superintendent of Bangkontee police station, said that people should not tease each other with such
toys because it might give wrong impression to children that real bombs might be toys.