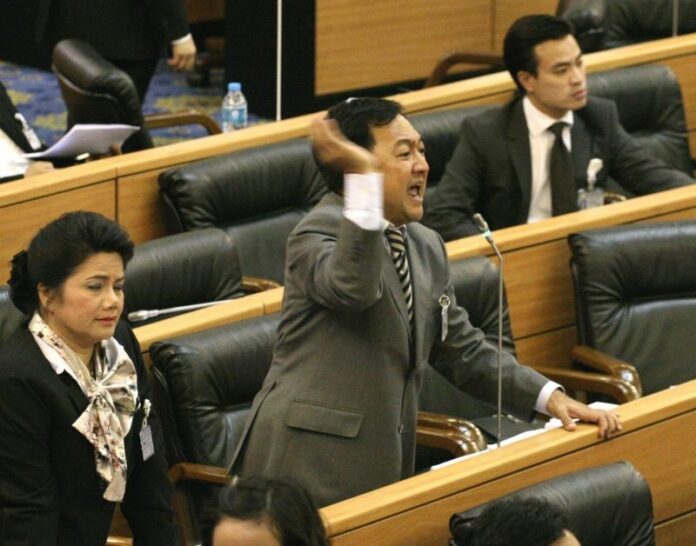 (21 August) Deputy House
Speaker Wisut Chainarun disputed reports that a number of drivers for Pheu Thai MPs were gambling
right next to the Senate building on the Parliament compound.

Yesterday, Mr. Boonyord Suktinthai, a Democrat MP, announced in the
Parliament that he has been informed the drivers were playing
Hi Lo
, a Thai variant of
Sic
Bo
dice game. Gambling is illegal in Thailand.
However, Mr. Wisut told the reporters he
had dispatched officials to investigate the matter and they reported that the drivers were merely
playing chess, not Hi Lo.
When reporters told him there is photographic evidence of the
gambling, Mr. Wisut told them they should phone him to report the matter if they ever see any
gambling taking place inside the Parliament again