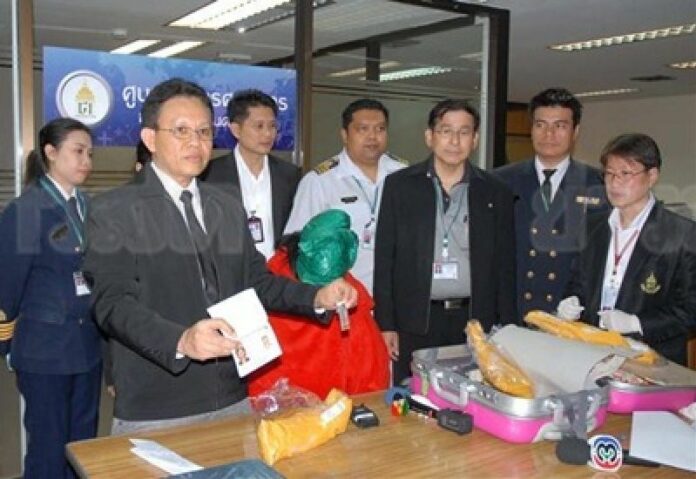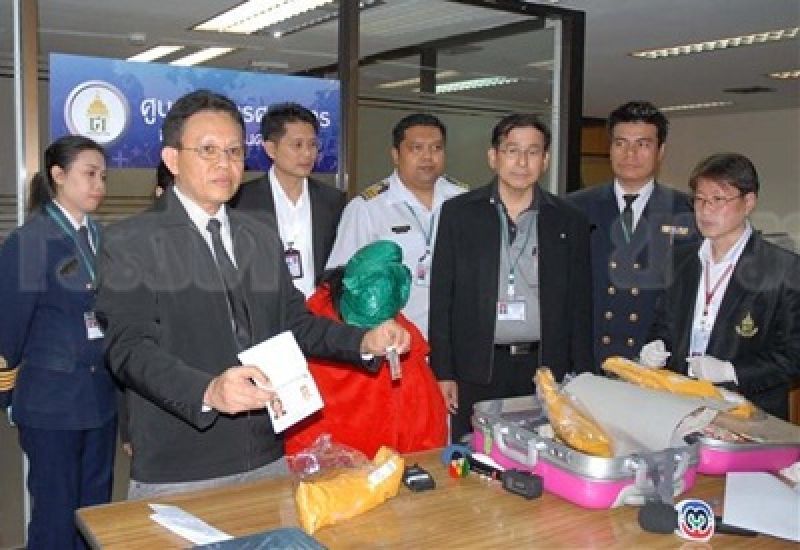 (28 October) Ms. Christine Sabimana, 31, was arrested and charged with drug trafficking by
Donmeaung Airport custom officers with possession of 2.097 kilograms of Methamphetamine worth of THB
7 million.
The
arrest took place after Ms. Sabimana landed at Don Meung International Airport with AirAsia
Airlines, having flown in from Macau. The officers suspected her unusual behaviour and requested for
baggage X-ray and detected disturbed signs and glue smell. Once they ripped open the luggage, three
packages of methamphetamine wrapped with yellow duck tape were found.
The suspect confessed and stated that she
lives in China and had been traveling from Guangzhou with the baggage to catch the flight in Macau.
Her passport showed she has been to Africa, Hong Kong and this was her first time in
Thailand.
Reportedly, Ms. Sabimana didn?t allude to other dealers or her customers during the
investigation.
Initial report suggested that police had charged Ms. Sabimana with drug trafficking, with
possession of Methamphetamine and importing the illegal drugs.
The suspect will be sent to Narcotic
Suppression Bureau for further interrogation and prosecution.
For comments, or corrections to this article
please contact: [email protected]
You can also find Khaosod English on Twitter and Facebook
http://twitter.com/KhaosodEnglish
http://www.facebook.com/KhaosodEnglish