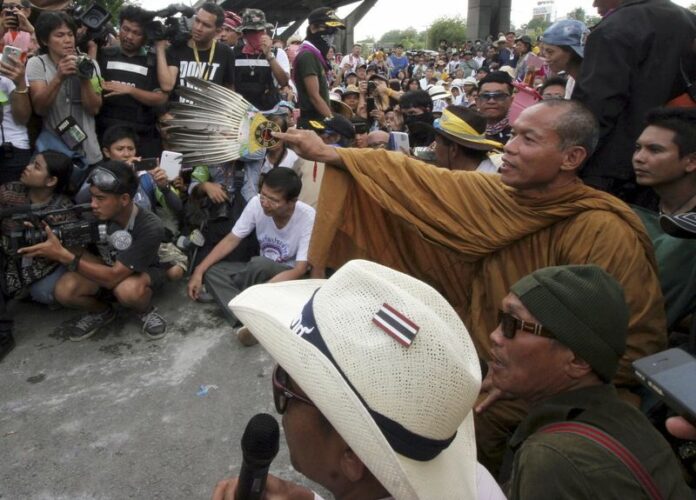 By Peter Janssen (DPA)
BANGKOK — Two guards of the anti-government protest movement were shot dead Thursday and 21 other injured in two early morning attacks, medical officials confirmed.
Unidentified assailants in a pickup truck opened fire on protesters camped out near Democracy Monument in western Bangkok about 3:00 am (2000 GMT Wednesday), killing two guards and wounding 19 people, the Erawan Emergency Centre said.
In a second attack, a grenade was thrown at the protesters' street camp, injuring two more people, the centre said.
At least 24 people have died in protest-related violence since November 30, when the first confrontation between anti-government and pro-government followers occurred in the now six-month long demonstration aimed at toppling the administration.
Another 772 have been injured, the centre said.