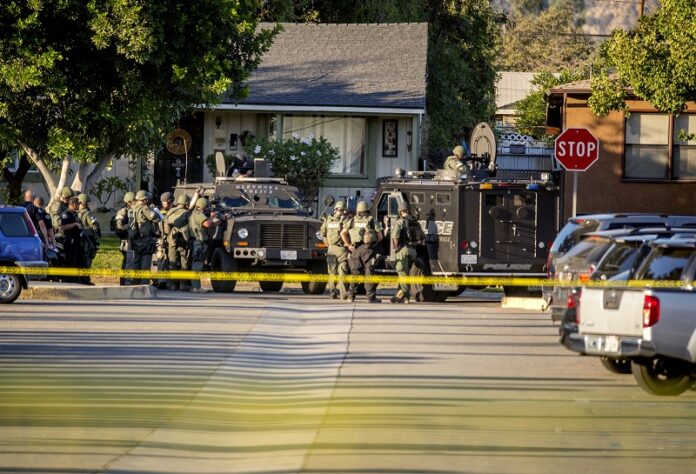 AZUSA, California — Authorities say a gunman was high on cocaine when he opened fire randomly in a Los Angeles suburb, killing a 77-year-old neighbor and wounding two other people before police shot him.
The Tuesday afternoon attack in Azusa shut down two nearby polling places but police say it wasn't related to the election.
Los Angeles County sheriff's Lt. John Corina says the 45-year-old shooter had a military background and was a gun fanatic. He had been binging on cocaine when he armed himself with various guns, went outside and opened fire, Corina said.
Corina says a 77-year-old neighbor who went outside to see what was happening was shot dead, and two women who happened to be driving or walking by were critically wounded.
When police arrived to help the victims, authorities say, the man opened fire with an assault rifle. Officers returned fire, fatally wounding the man, who was found dead hours later in a home.
The names of the gunman and the victims haven't been released.