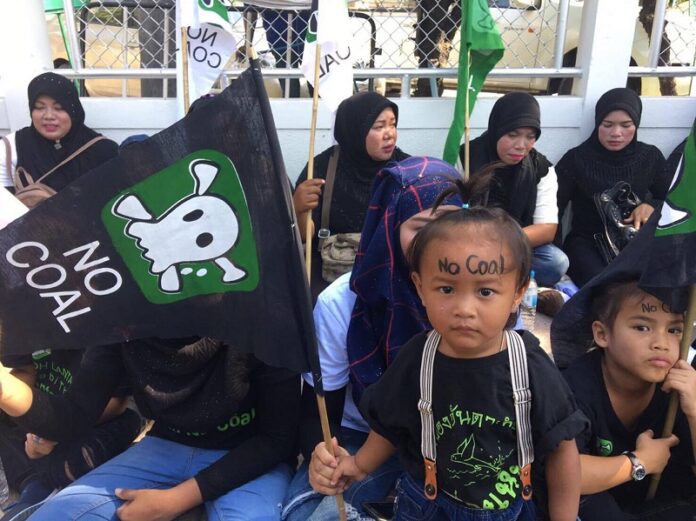 BANGKOK — Prime Minister Prayuth Chan-ocha on Friday announced that construction of a coal-fired power plant would move forward as more than 100 residents of Krabi, where it is to be built, protested the decision in front of the Government House.
Prayuth cited high energy demand in the south as the basis for his decision, hours after protestors with activist group Save Andaman from Coal defied his threat of arrest to wave signs decrying the negative impacts of coal.
Prayuth said the government studied the technology to be used and determined it was cost-efficient and safe. He said the government already lost two years trying to win local support for the project.
"I beg those opposed, please stop creating conflict," he said.
Read: Krabi Coal Opponents Allege Gov't Astroturfing
Leader of the anti-coal group, Prasitthichai Nunual, said prior to the decision that they would remain in front of the Government House should the government decide to proceed with the project.
On Tuesday, Prime Minister Prayuth Chan-ocha urged the opponents to stay away from the capital because it would violate the junta's ban on gatherings for political purposes.
"I urge them not to enter Bangkok," he said. "Otherwise it will be illegal, and they will be prosecuted. As everyone knows, we prohibit this kind of movement."
The same day, a leaked document circulated online showed a local southern official ordering his subordinates to gather "20 people from each village" to turn out in support of the project, saying he was acting on Prayuth's order.
Activists accused the government of astroturfing, or drumming up fake "grassroots support" for its project.
The government dismissed the document as fake, saying there was no need to do such a thing.
Krabi's provincial governor admitted the document was real, but that the district official had acted based on a "misunderstanding." That official was removed from active duty.
Last week, a large group did gather at Krabi's Nuea Khlong District Office to submit a letter to the prime minister in support of the project, saying it would help meet energy demands and develop the local economy.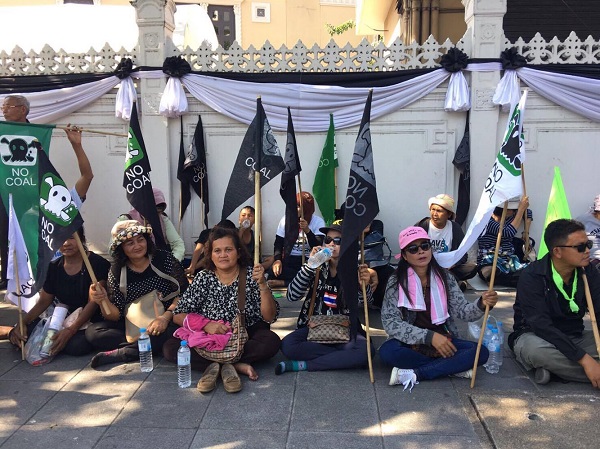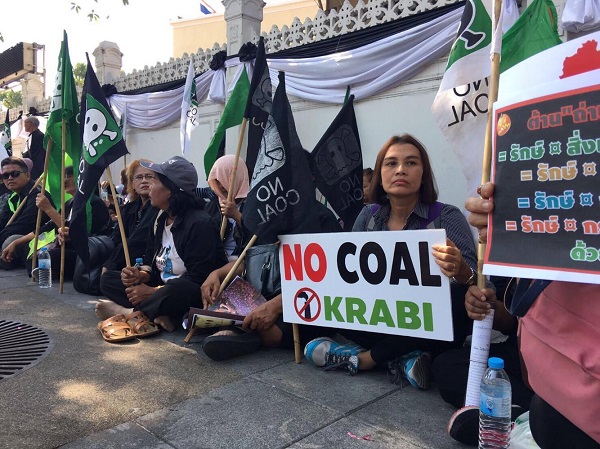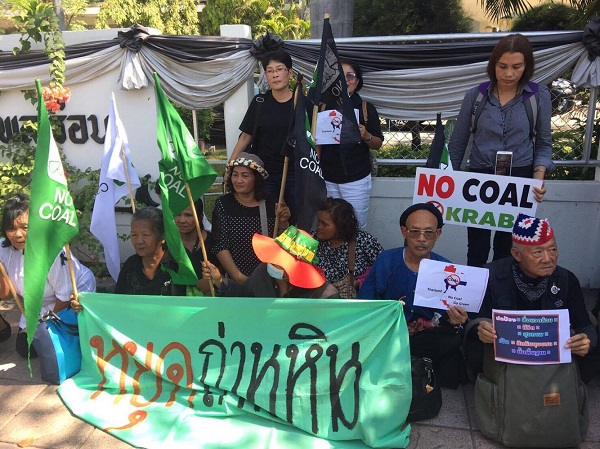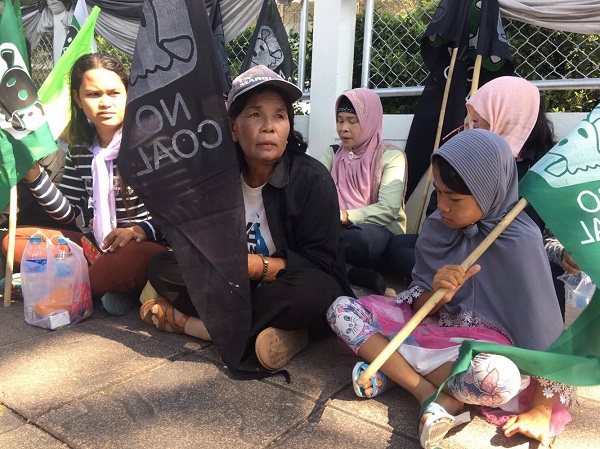 Related stories: