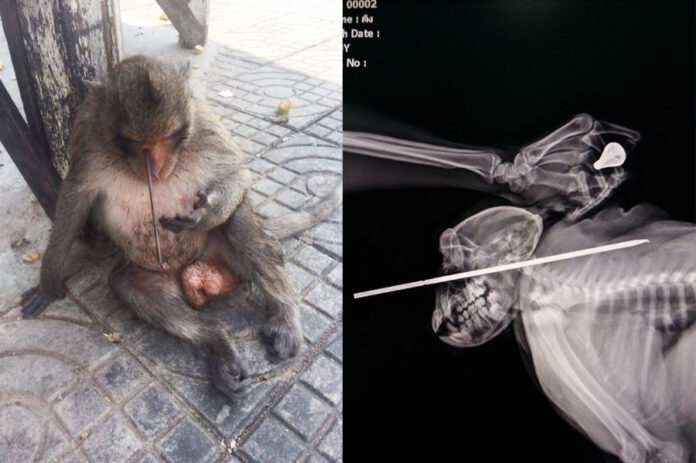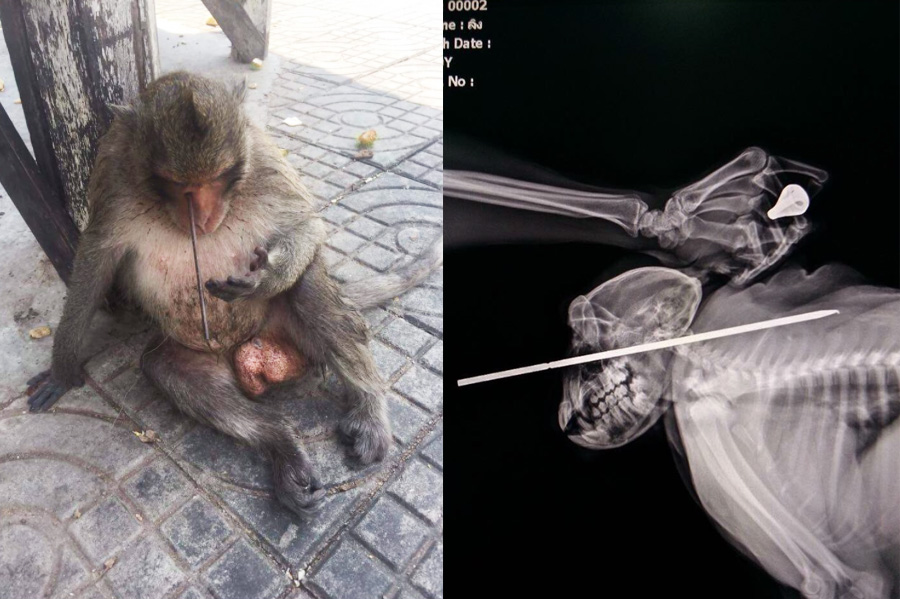 BANGKOK — A macaque shot through the skull with a metal arrow will live to tell the tale, wildlife activists said Monday.
Nicknamed "Rocket," the monkey was shot just below the eye with a metal arrow Sunday in Bangkok's seaside district of Bang Khun Thian. Prompted by social media posts, wildlife volunteers and vets located and took the male, long-tailed macaque for surgery.
"He's alive and well today, and it's a miracle," said activist Edwin Wiek, founder of Wildlife Friends Foundation Thailand. "This happens quite often in Bang Khun Thian, but it's really rare that animals survive."
Edwin said the approximately 7-year-old monkey was shot under the right eye with a metal arrow from a speargun.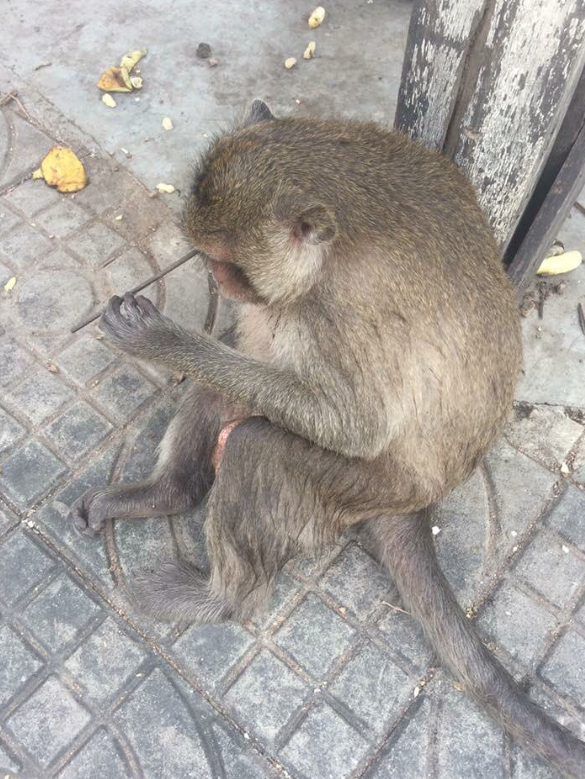 According to Wiek, Burmese and Cambodian factory workers in the Bang Khun Thian and Bang Bon districts often hunt dogs and monkeys for food.
"Thai people don't really hunt for them. There should be more information in Cambodian and Burmese disseminated about the animal welfare law, so we are working to put signs in the area that torturing animals is punishable by Thai law," Wiek said.
Vets detected no brain damage in Rocket but plan to keep him under observation and treatment another seven to 10 days.
"He's walking fine today. When we opened the cage, he almost escaped!" Edwin said.