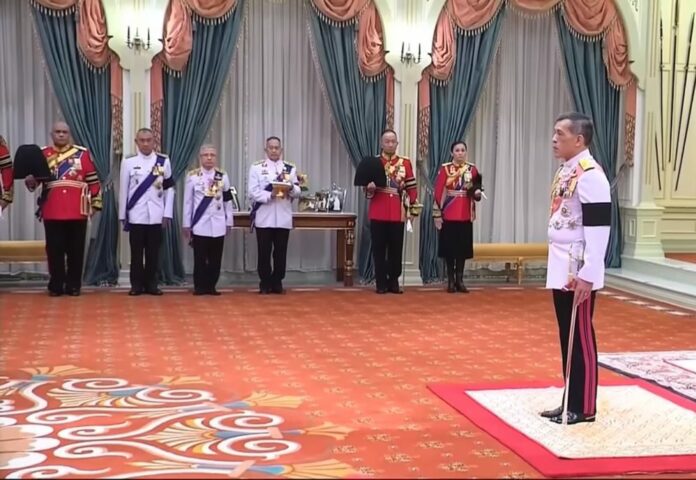 BANGKOK — A commander in His Majesty King Vajiralongkorn's guard corps was awarded a decoration Friday.
Gen. Suthida Vajiralongkorn Na Ayudhya received the Knight Grand Cross of the Most Illustrious Order of Chula Chomklao, according to a statement published by the Royal Gazette. The medal is reserved for the most senior members of the royal family and civilians who work closely with the palace.
The announcement coincided with the first anniversary of King Bhumibol's death, and the formal date of King Vajiralongkorn's ascension to the throne. Although His Majesty took up kingship in December, the start of his reign was retroactively assigned to Oct. 13.
Gen. Suthida is the de facto head of security for His Majesty the King. Although she formally holds the title of deputy commander of the royal guard corps, the top rank had been left vacant since December 2016.
Television broadcasts showed Suthida in full royal guard regalia among King Vajiralongkorn's entourage Friday evening at the Grand Palace while His Majesty made merit for his late father.
Suthida had been serving in the royal guards unit since 2013, when King Vajiralongkorn held the title of Crown Prince. She was promoted to the rank of general in December 2016.
Note: Certain details have been withheld from this article due to the lese majeste law.