BANGKOK — Bangkok is warned to expect more heavy rain Monday while flooding continues  in 18 provinces, where seven people have already been killed.
Though less reported in the media, the flood situation since Oct. 10 has impacted more than 260,000 people nationwide. The unrelenting disaster has expanded to cover a larger area in the northeastern region over the weekend, driving thousands from their homes and farmlands.
Seven deaths have been blamed on the flooding since Oct. 10.
Government spokesman Sansern Kaewkamnerd said Sunday that the Ubol Ratana Dam has sped the release of water, inundating many parts of Khon Kaen province.
Prime Minister Gen. Prayuth Chan-ocha ordered Khon Kaen's governor and military commander to notify people and establish evacuation centers, Sansern said.
The Meteorological Department today issued warnings for the north, east and central regions. It said heavy rain and strong winds will continue today due to a high pressure system covering the northeast of Thailand and the South China Sea.
Other forecasts call for heavy rain Tuesday that will fall off by Wednesday in time for Thursday's funeral.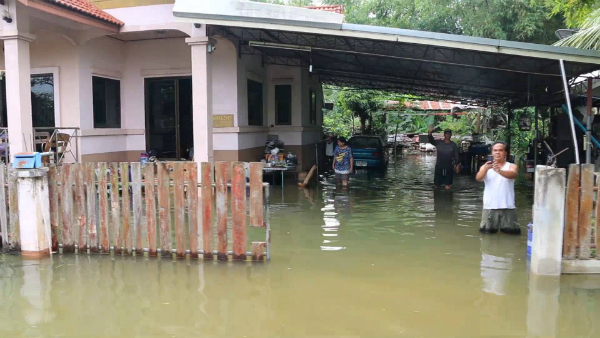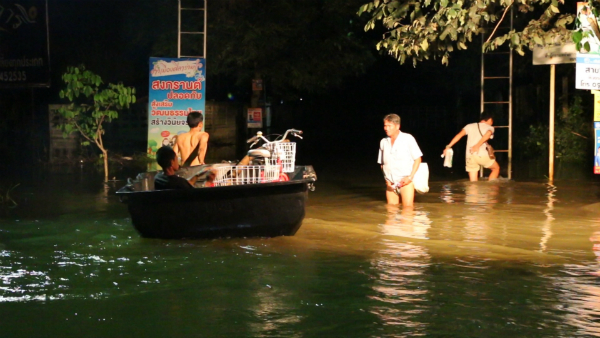 Related stories:
After Floods, Veggie Prices Soar as Festival Begins
Rescuers Unable to Free Elephant Swept Into Creek by Flash Flood
Why Was Bangkok Not Warned of Flooding?
Rain Check: Another Wet Week, Flooding Continues