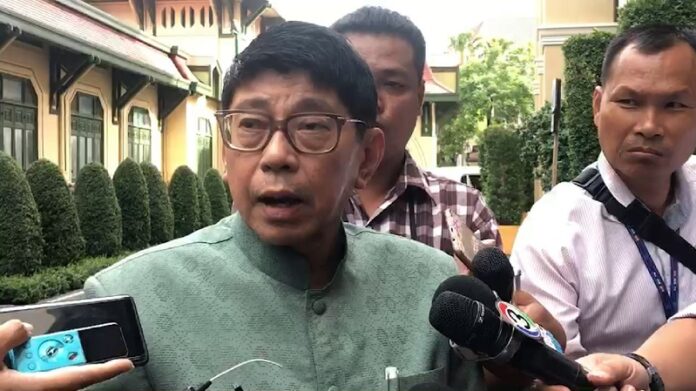 BANGKOK — Local elections will be held 90 days after the general election, a deputy prime minister announced Tuesday morning.
The selection of local authorities in each province must be delayed three months to have adequate time to prepare necessary legislation, Wissanu Krea-ngam said in comments made at Government House.
Late last month, the deputy head of the National Legislative Assembly, Surachai Liangboonlertchai, suggested the local vote would likely follow the national poll as the relevant laws would not be ready in time.
A legal expert said the change runs counter to the junta's plan for restoring democracy.
"Following the road map, the local elections are expected to happen first because the government would like to see how Thailand gradually returns to democracy," Choksuk Kornkittichai of the parliamentary secretariat's library said in an interview.
What would be the first election in nearly five years is now expected to happen in February.
Still, he believes that holding local elections first would pave the way for the democratic rights of citizens.
Pannika Wanich, spokeswoman for the progressive Future Forward Party, said that it doesn't matter which election comes first because "both local and general elections should have been held since years before, but were blocked by the junta."
One political scientist said the junta made decision came under pressure to stage a vote.
"As many people make enormous demand on NCPO to unlock political parties, the general election is the main factor to reduce this stressful situation," Weerasak Krungthep of Chulalongkorn University said in recent comments.
Still, he insisted that the main goal of junta is to prolong its grip on power, despite taking necessary steps to ease its restrictions on political activities before general elections.
"If many of their members take seats in the house of representative, the NCPO could vote who will be the prime minister, which means the junta remains in the power," he said.
He also said the military government is likely to hold general elections as a test of its capacity for selecting the head of cabinet.