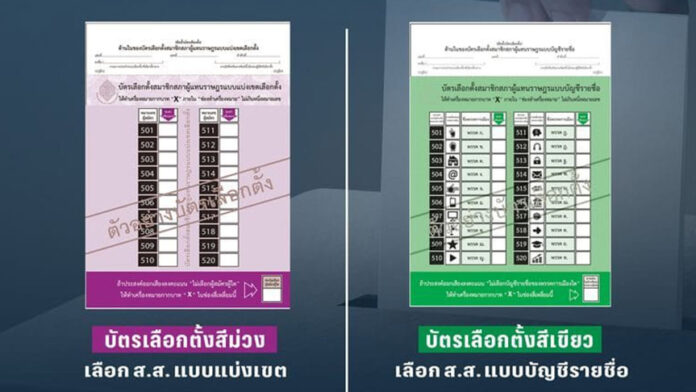 The Election Commission has unveiled examples of ballot papers on Monday. The purple sheet is for constituency-based MPs and contains no name of the candidate or party's name or symbol while the green paper is for party-list MPs and contains the name of the party and party symbol.
The move came after the commission disqualified 71 MP candidates in 71 provinces on Sunday due to the lack of qualifications. Those disqualified can petition the Supreme Court within seven days. Now there are 4,710 candidates left in the constituency elections.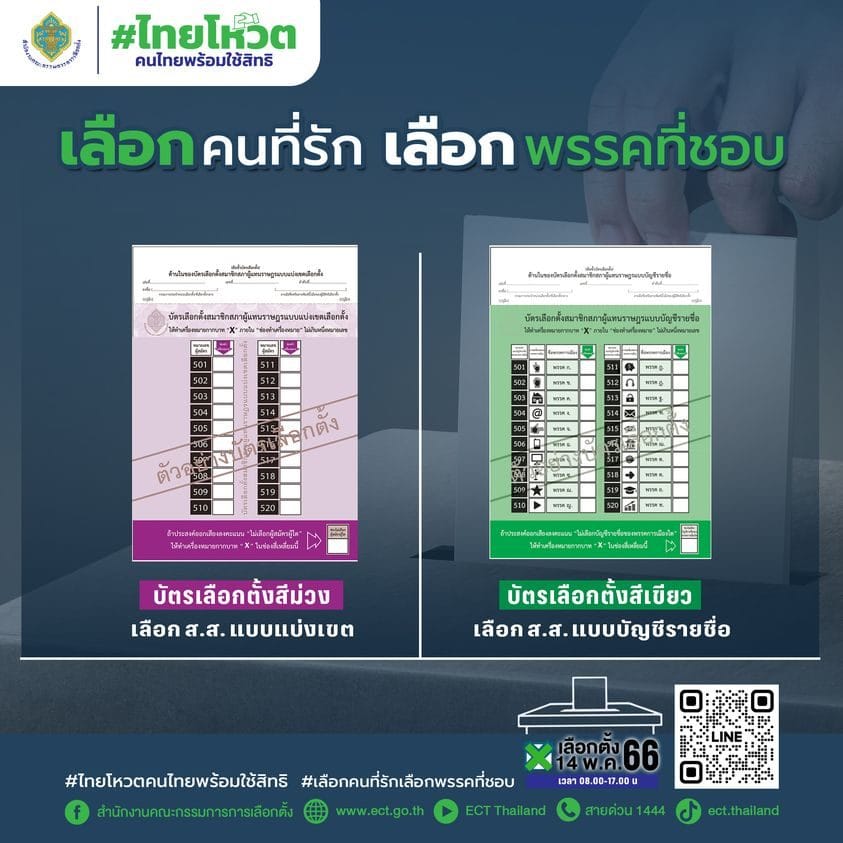 The general election will take place on May 14, and more than 52 million people are eligible to vote in the House of Representatives, which has 500 members, all of whom are democratically elected: 400 members were elected through single-member constituency elections, while the other 100 were elected through party list parallel voting.
The prime minister is selected by a vote in a combined session of the newly elected lower house and the 250-seat Senate, a conservative body whose members are appointed. In 2019, the Senate unanimously backed Prayut Chan-ocha.
_____
Related Articles: