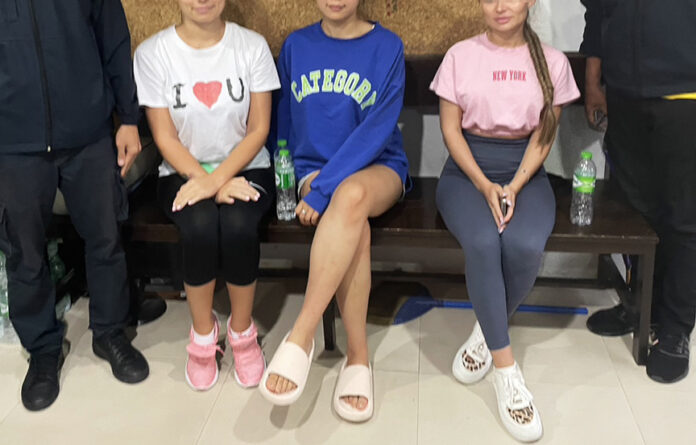 Officers from Phuket Police investigated complaints of foreigners working as barbers in Patong Subdistrict, Kathu District, Phuket Province, as one of the 27 occupations that are fully forbidden to foreigners.
The business is located at 200 Pee Road, Rat Uthit. A Thai woman runs the business, and Osamh, a male barber, works there. When the cops arrived to investigate on July 19, he was giving tourists haircuts.
As a result, the police requested that they review his documents for admission into the Kingdom of Thailand as well as his work permit. Osamh does not have a work permit. He held Jordanian citizenship and accepted that he had worked as a barber at this shop.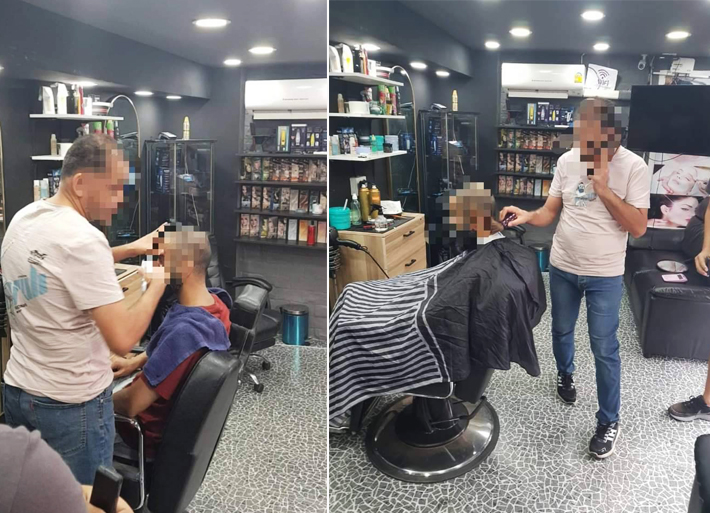 Officers then arrested him and took him to the Patong police station to document the arrest and inform him of the allegations and his rights.
Another location under investigation is a beauty salon in Choeng Thale Subdistrict, Thalang District in Phuket, where three Russian women, ages 34, 32, and 26, were working or were being employed as beauticians without a work permit.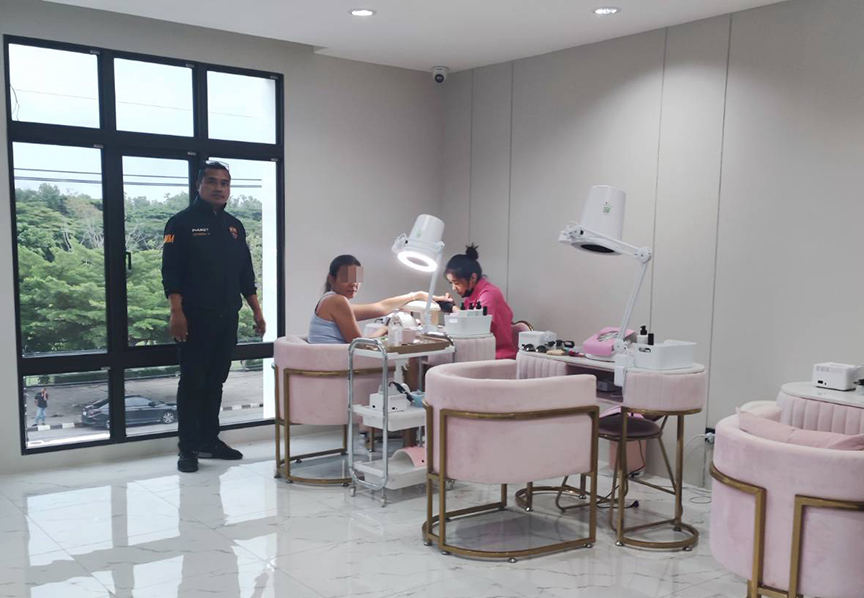 The Ministry of Labour recently urges employers and foreign workers to strictly comply with the law. If violations are found, employers who hire foreign workers without work permits or use them for unauthorized work face fines of between 10,000 and 100,000 baht per foreign worker employed.
Repeated violations could result in imprisonment of up to 1 year or fines of 50,000 to 200,000 baht, or both, as well as a ban on hiring foreign workers for a period of 3 years. Foreign workers who work without a work permit or engage in unauthorized activities face fines of between 5,000 and 50,000 baht and may be deported.
______
Related news:
40 Occupations in Thailand Restricted; Foreigner Hiring Prohibited