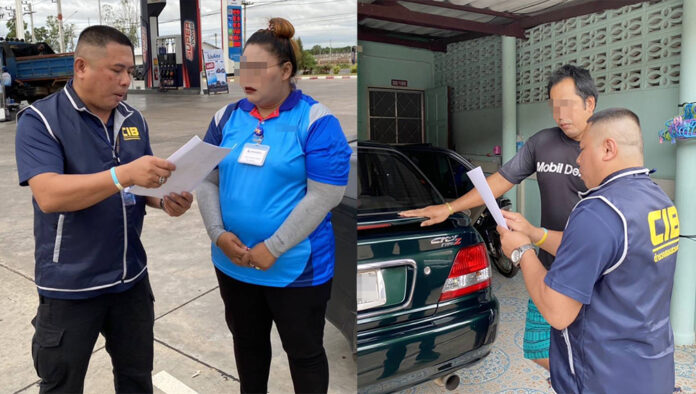 A Thai woman was duped into working in traditional massage in the United Arab Emirates by a husband and wife from Chachoengsao Province in central Thailand, which turned into prostitution.
The couple informed her that she would have some good money and that her travel expenses, accommodation, and food would be covered. However, when she arrived in the UAE, she was sold to a Chinese citizen who confiscated her passport, forbade her to go out and forced her into prostitution in exchange for travel expenses.
It caused her enormous mental distress, so she decided to flee, sought assistance from the Thai consulate, and was deported to Thailand.
Later, the woman reported to the Department of Public Safety, until the police from the Crime Suppression Division investigated and arrested Mr. Nirut Nooprod, 41 years old, and Ms. Juthamas Khaekthet, 40 years old, on charges of "conspiring to engage in human trafficking and collaborating in the trafficking of individuals for the purpose of deriving benefits from prostitution through deceptive means" in the area of Plaeng Yao District, Chachoengsao Province.
Even though they denied all allegations, they were sent to the investigating officer for legal action.