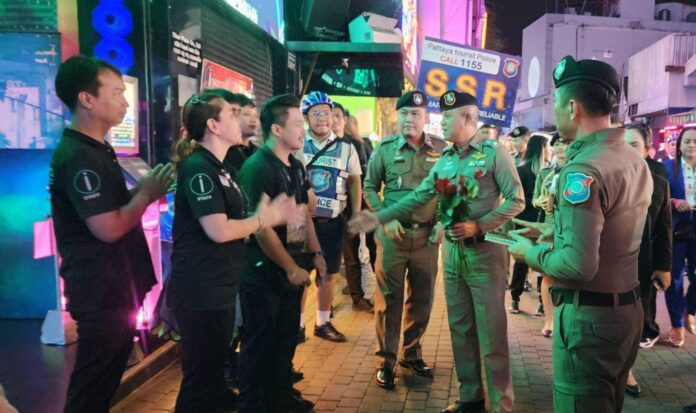 To address the tourist safety concerns, the Tourism Authority of Thailand (TAT) will cooperate with the Central Investigation Bureau, the Tourist Police, the Ministry of Tourism and Sports, and may include the Chinese police.
Miss Thapanee Kiatphaibool, Governor of TAT, announced the results of a meeting at Suvarnabhumi Airport on November 12, 2023 which Srettha Thavisin, Prime Minister and the Minister of Finance presided before going to the United States for APEC summit.
She explained that authorities have been monitoring the aspects of safety, product quality and management for tourists in Thailand. This includes creating a memorable experience for visitors.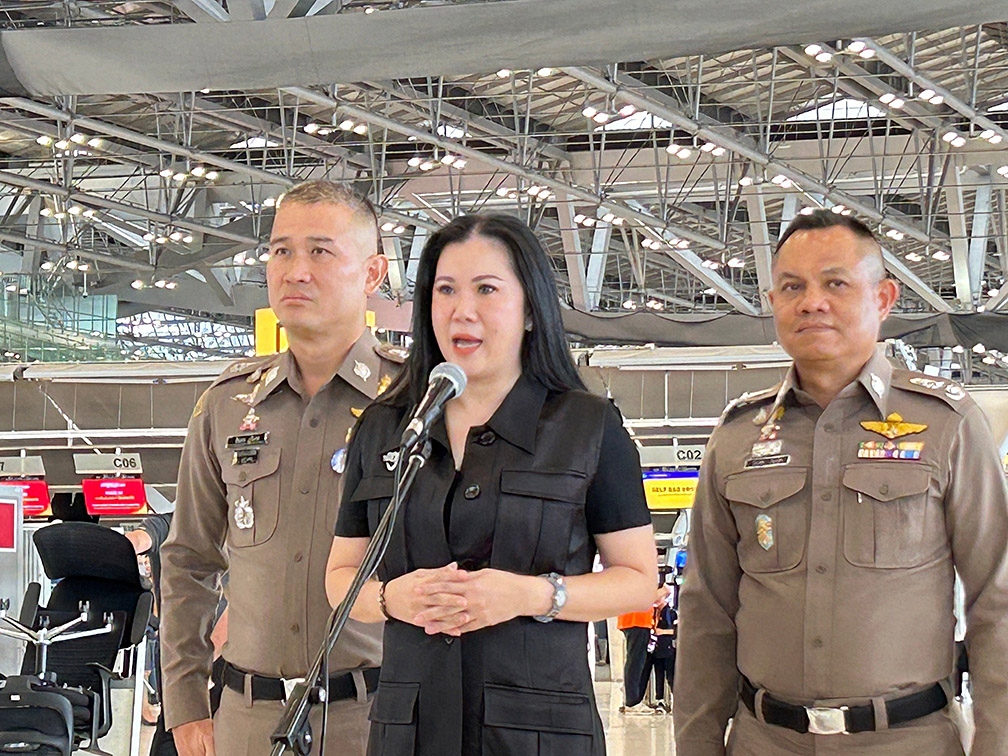 With regard to the participation of Chinese police officers, the project aims to deploy Chinese police officers to increase security in primary and secondary tourist cities in Thailand, similar to a successful initiative in Italy. However, specific details about the number of officers and the cities involved were not disclosed.
The aim of this initiative is to boost confidence in Thai tourism and ensure that the targeted 4 to 4.4 million Chinese tourists are reached in the last two months of the year. Ms Thapanee explained that inviting the Chinese police is a way of demonstrating Thailand's commitment to safety.
"Chinese tend to be afraid of local law enforcement agencies. It is expected that Chinese police officers demonstrating their confidence in Thailand will boost the confidence of Chinese visitors," she stated.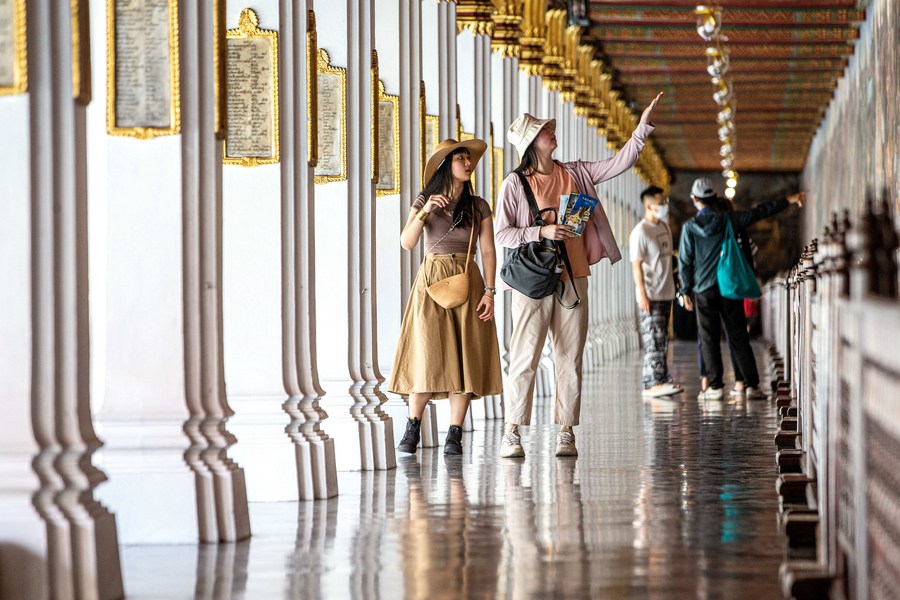 However, Chai Watcharong, spokesman for the Prime Minister's Office, clarified updated details following criticism that questions why Chinese police have to come to patrol in Thailand.
"According to the Royal Thai Police Office, the grey Chinese group or those who have committed a crime are frequently afraid of the Chinese police themselves." Chinese tourists will feel especially protected if Chinese police are on hand to protect them. Therefore, Thai police believe that asking Chinese police to assist them in carrying out their duties is the best practice. They have information and clues and are willing to fully collaborate with Thai authorities. However, there is no idea to use Chinese police officers patrolling to provide security in Thailand," said the spokesman.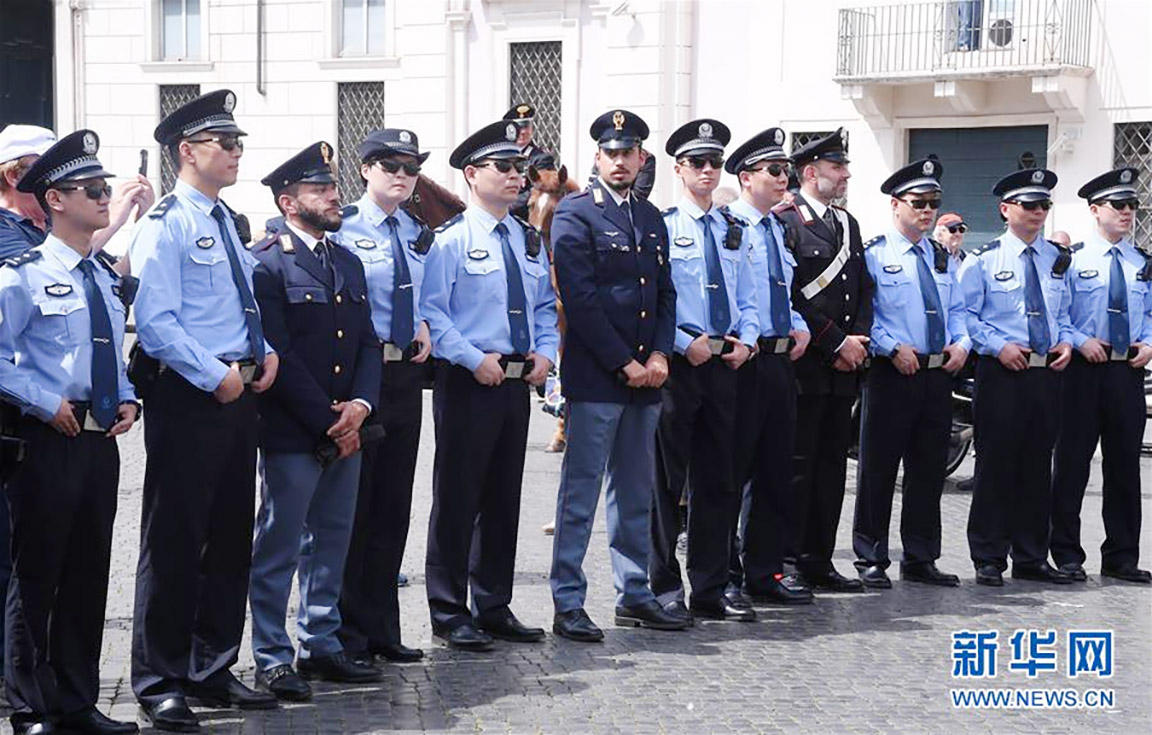 According to the BBC, the case that TAT mentioned about Italy is an agreement between China and Italy in 2015 that let Chinese police officers take part in joint patrols with Italian counterparts in Rome, Milan, Naples, and other centres in a bid to make Chinese tourists feel safe during the peak tourism period.
Chinese media CGTN also reported that Chinese police officers went to Italy to carry out joint patrols in May 2016 and June 2017. 
However, the joint patrols were "suspended" in the wake of the COVID-19 pandemic, and in December 2022, Italy has stopped this kind of operation after reports that Beijing ran police-like operations abroad.
_____
Related article:
Thailand Welcomes China as Its "Elder Brother," Says Srettha