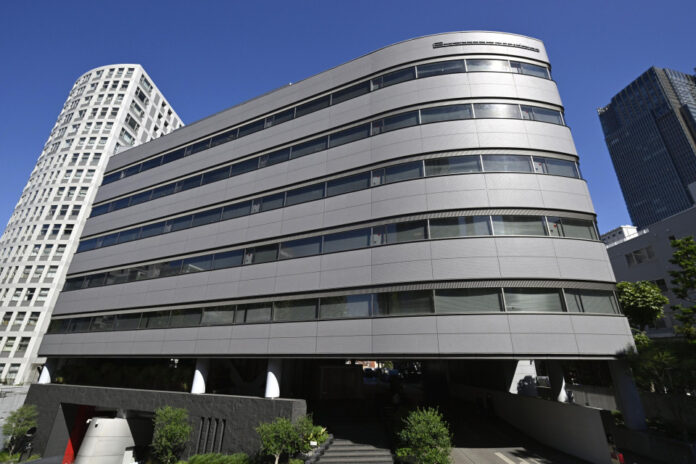 Japan's Kyodo News Agency reported on the same day about two suicide cases in the Japanese entertainment industry. The first involved a former male member of Johnny's company, while the second case included a female member of Takarazuka Revue, a theatre group.
Johnny's Sex Abuse Victim Dies In Possible Suicide In Japan
OSAKA – A man who belonged to an association for victims of sexual abuse by Johnny Kitagawa, the late founder of Japan's top male talent agency previously known as Johnny & Associates Inc., has died in a possible case of suicide, sources familiar with the matter said Tuesday.
The man in his 40s was found dead in the western Japan prefecture of Osaka in mid-October, the sources said. His death comes amid a barrage of online slander against the group, with some former members of the agency having filed complaints with police in response.
The man, a resident of Osaka city, was found in the mountains in Minoo alongside what is believed to be a suicide note. He had claimed to have been sexually abused by Kitagawa.
Junya Hiramoto, a representative for the association, previously said that the group had received torrents of online abuse since it was formed, amounting to "no less than tens of thousands" of cases. He filed a complaint with the police in October.
Also among those who have filed complaints to the police in recent months include Kyohei Iida, a former member of idol group Kis-My-Ft2, and Akimasa Nihongi, one of two people who first proposed establishing the group.
Since publicly speaking out earlier this year, Nihongi has since received around 100 abusive messages online, calling him a "liar" or framing his actions as a "publicity stunt."
Kitagawa was one of the Japanese entertainment industry's most powerful figures, propelling numerous groups such as SMAP and Arashi to stardom before his death in 2019.
After a BBC documentary aired in March featuring interviews with multiple people who claimed to have been sexually abused by the pop mogul, several former agency members came forward with additional accusations of abuse inflicted upon them during their teenage years.
An external probe set up by the company that concluded in August found Kitagawa had sexually abused teens aspiring to become pop singers for decades.
In September, the agency admitted to decades of sexual abuse by Kitagawa.
Over 300 people have since sought compensation from the firm, which was renamed Smile-Up Inc. in October to distance itself from its namesake.'
_____
Takarazuka Group Head To Quit Over Actress' Death But Denies Bullying
OSAKA – The chairman of Japan's all-female musical theater company Takarazuka Revue said Tuesday he will step down over the recent death of one of its actresses, who a lawyer said committed suicide due to overwork and bullying within her troupe.
Kenshi Koba apologized to the bereaved family of the 25-year-old actress at a press conference "for not being able to protect the life of your precious loved one," but said an external probe team set up to investigate her death has found no evidence of bullying.
But the team acknowledged the possibility that the actress was under a "strong psychological burden" just prior to her death, the company told the press conference held in its base of Takarazuka, Hyogo Prefecture and presented a series of proposed measures to improve working conditions.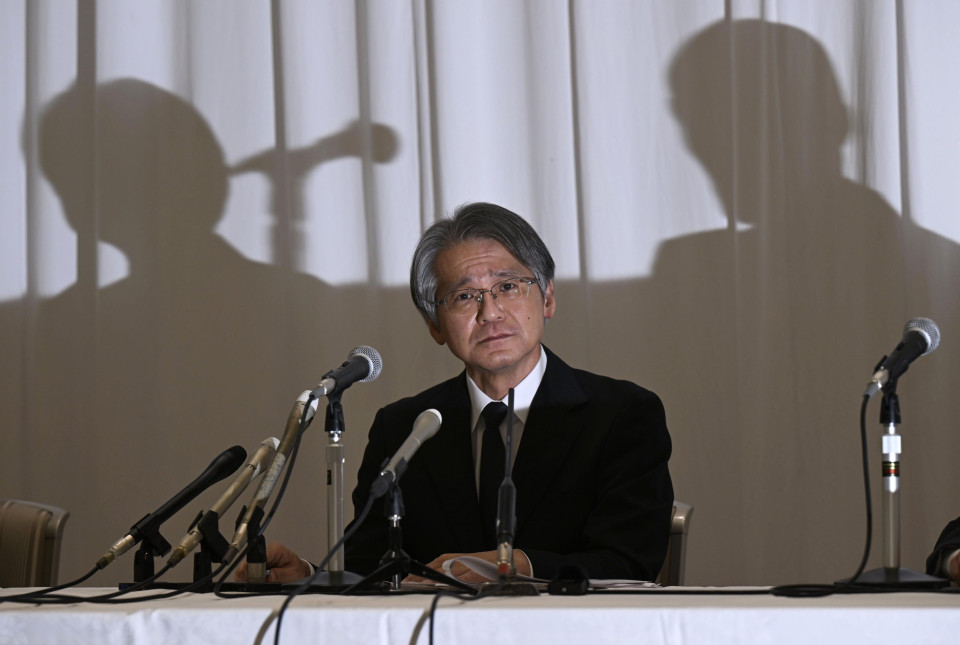 Koba said he will resign on Dec. 1 to take responsibility for the oversight in the group's duty of care.
The findings come as a lawyer representing the family said last week that the actress' suicide had been caused by overworking and bullying by senior members of the group, demanding an apology and compensation from the company and its operator, Hankyu Corp.
The lawyer, Hiroshi Kawahito, called for a reassessment of the report that claimed no bullying occurred, citing its "inappropriate recognition of facts and evaluation."
He also criticized the report for viewing the harsh scolding by senior members toward the actress as being within the scope of guidance, saying that it reflected "thinking based on outdated values" such as hierarchical relationships.
The actress was found dead on the premises of her condominium on the morning of Sept. 30 in what police called a suspected suicide.
The company's outside probe team, comprising mainly lawyers, has been investigating the circumstances surrounding her death, including conducting interviews with other members of the Cosmos troupe to which she belonged.
It found that the group's tight performance schedule had led to a situation where the mental and physical well-being of the actresses was being compromised amid a lack of oversight.
But Kawahito said the report had underestimated the overtime the actress had clocked in the last month before her death at 118 hours.
Her family asserts that excessive overtime of 277 hours per month and bullying had compromised her health and led to her suicide.