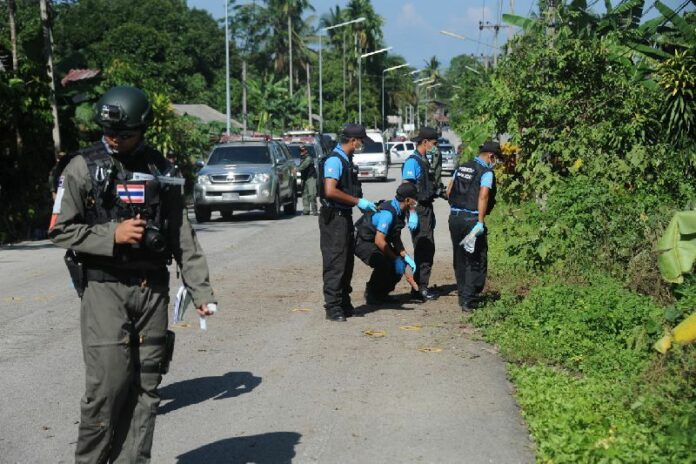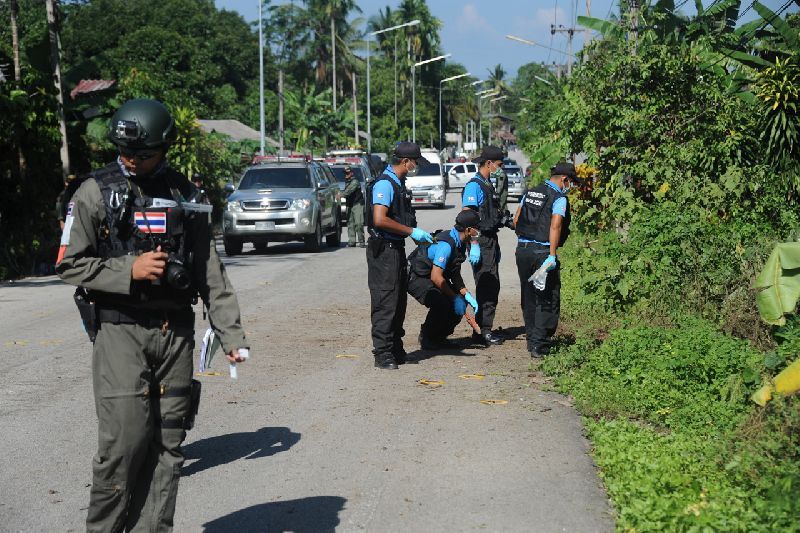 HAT YAI — Police in southern Thailand, where Muslim separatists are staging an insurgency, said they found and disarmed a small improvised explosive rocket on Friday similar to ones discovered for the first time last month.
Police Col. Patta Madawa said the device, which looks like a pipe bomb with fins, fell into the living room of a house in Narathiwat province and was defused by demolition experts. Police later found a launching device on a football field at a nearby Muslim school.
Last month, after several similar devices were found by authorities, the separatist Patani United Liberation Organization said it was targeting Thai army bases with rocket attacks, though it is unclear if any launches were carried out.
More than 5,000 people have been killed since an insurgency erupted in 2004 in Thailand's three southernmost provinces, the only ones with Muslim majorities in the Buddhist-dominated country. Last year the level of violence dropped, according to official figures, but peace talks have made little apparent progress.
A police explosives expert who asked not to be identified because he was not authorized to speak to the media said the device found Friday did not appear to have been aimed at a target, and was probably just a test. The rocket, made of 4-inch (10-centimeter) diameter pipe, was similar to a pipe bomb and contained ball bearings to serve as shrapnel. He said it had elements similar to rockets found in Pattani province in January and it was likely they were produced at the same place.
The insurgents are known for drive-by shootings and bombs placed on parked motorcycle and cars. They are not known to have used homemade rockets before, and those discovered in January apparently were not actually fired.
Story: Associated Press