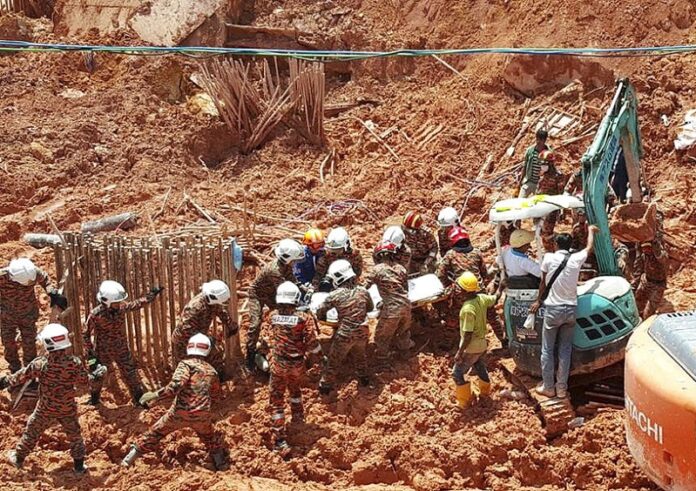 KUALA LUMPUR — Rescue workers have located two more bodies buried by a landslide in a construction site in northern Malaysia, bringing the death toll to 11.
Fire and rescue official Mohamad Rizuan Ramli said the body of a Bangladeshi was retrieved early Monday but rescuers were still trying to bring out the body of a Malaysian trapped deep under the rubble.
A hillside crashed down early Saturday at the site where two 49-story condominiums are being built in northern Penang state, a popular tourist destination.
Three of the 14 workers buried by the landslide survived. The other victims were from China, Pakistan, Indonesia, Myanmar and Bangladesh.
The condominium project is now under scrutiny after authorities said it didn't obtain government approval as it was too close to a granite quarry.