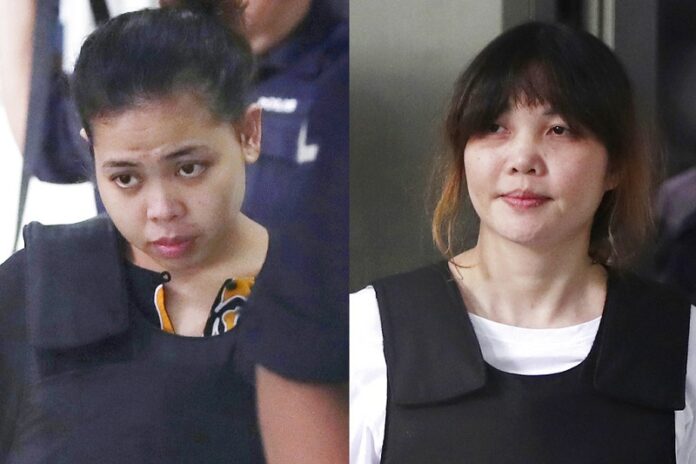 SHAH ALAM, Malaysia — The lawyer for a Vietnamese woman accused of murdering the estranged half brother of North Korea's leader says she was recruited by a North Korean suspect at a Hanoi bar two months before the killing.
Doan Thi Huong is on trial with Siti Aisyah from Indonesia on charges of murdering Kim Jong Nam by smearing his face with the banned VX nerve agent at Kuala Lumpur's airport in February last year.
Lawyer Hisyam Teh Poh Teik told the court Wednesday that Huong told police that she was introduced to a Korean known as Mr. Y by a Vietnamese pub owner in December 2016. Mr. Y has been identified in court as one of four North Korean suspects who fled Malaysia right after the killing.