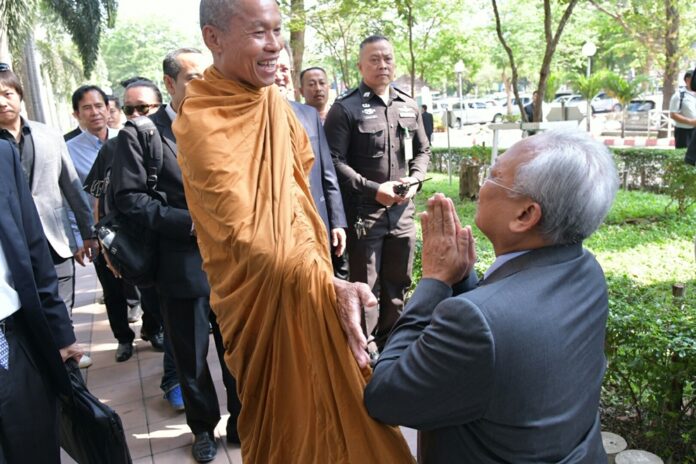 BANGKOK — An activist monk who helped lead street protests that paved way for the 2014 military coup was indicted on a charge of insurrection along with other activists Wednesday.
Buddha Issara and 13 others were accused of inciting unlawful rebellion against the government at the time with their protest campaign, which saw several state agencies occupied by protesters. The monk, whose real name is Suwit Thongprasert, denied the charges.
He's the second key figure in the People's Committee for Absolute Democracy With the King as Head of State, aka PCAD or PDRC, to be indicted on the charge, following its founder and firebrand leader Suthep Thaugsuban's indictment in January.
Suthep, who also was briefly ordained as a monk after the military seized power in May 2014, showed up at the court today to express support for his co-defendant.
He called on prosecutors to explain why they decided to take up the case against Buddha Issara, saying the indictment "does not benefit the public" in any way.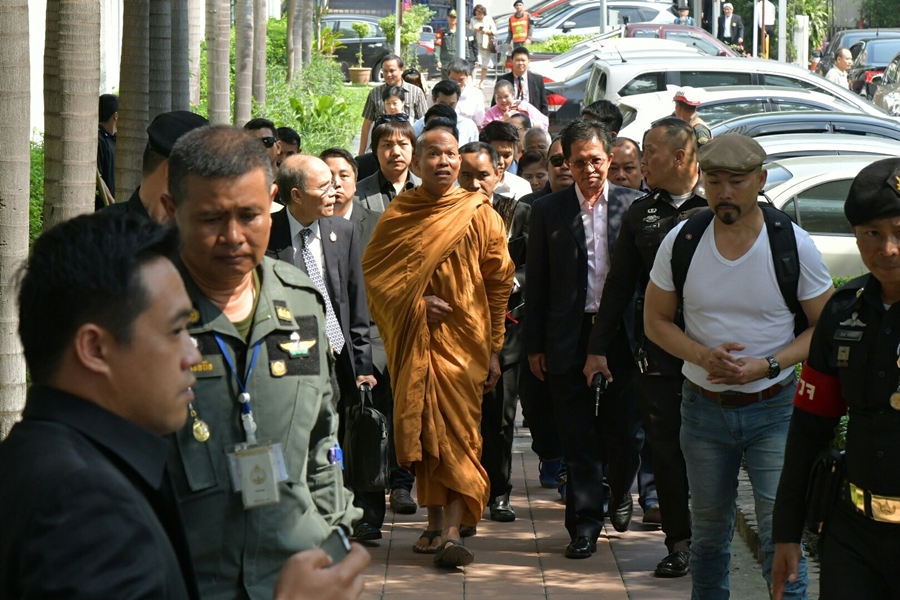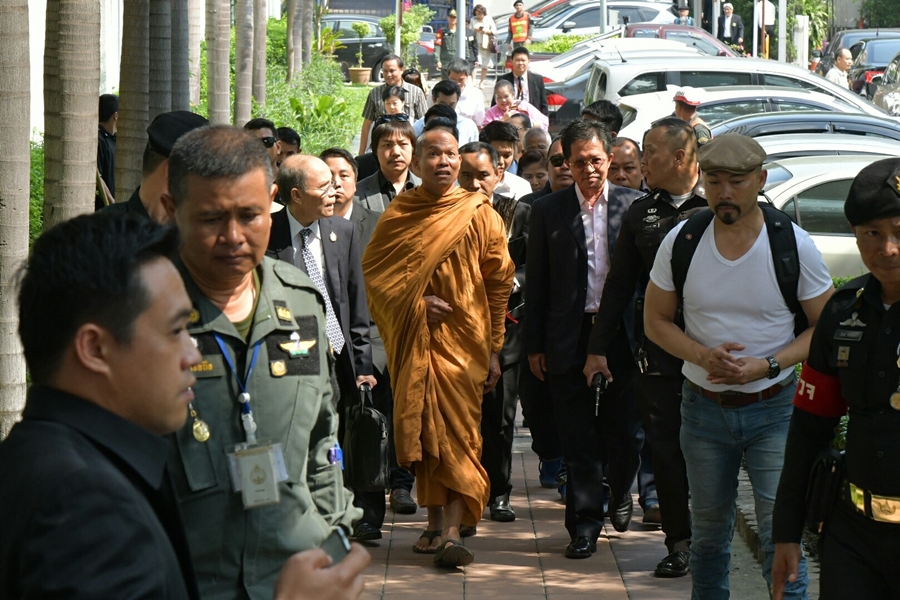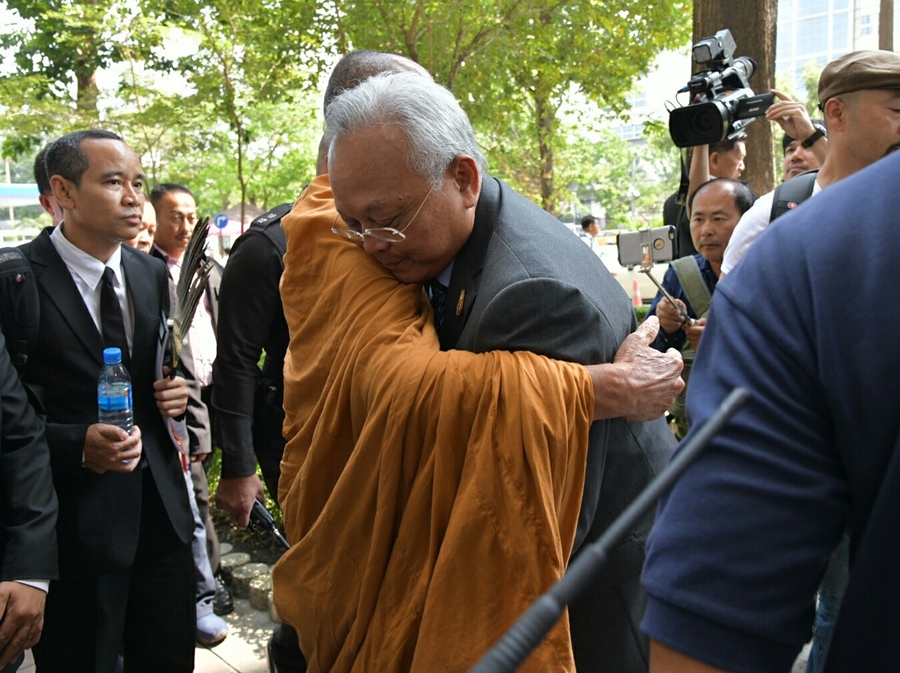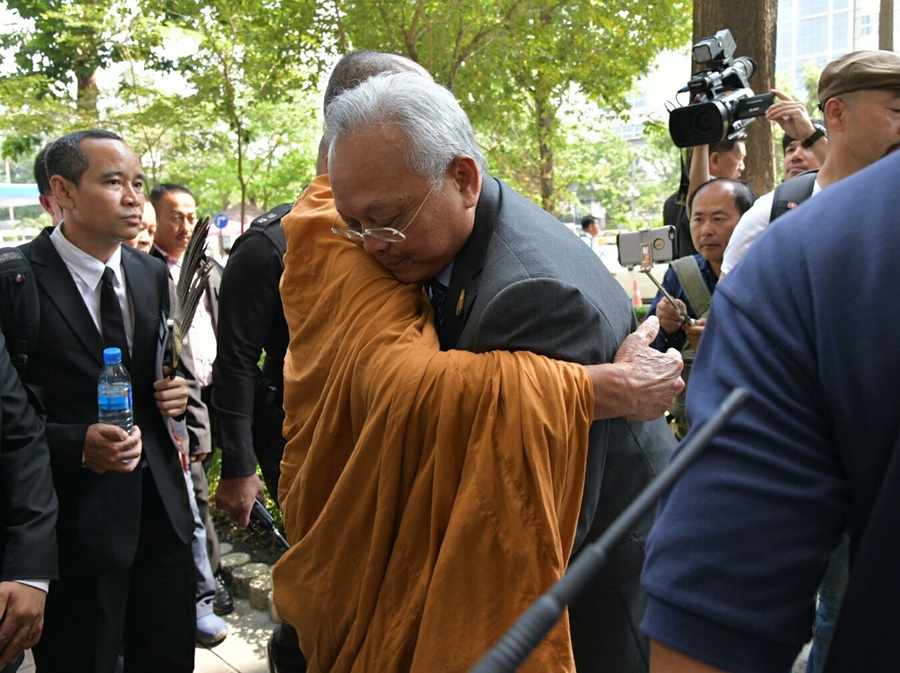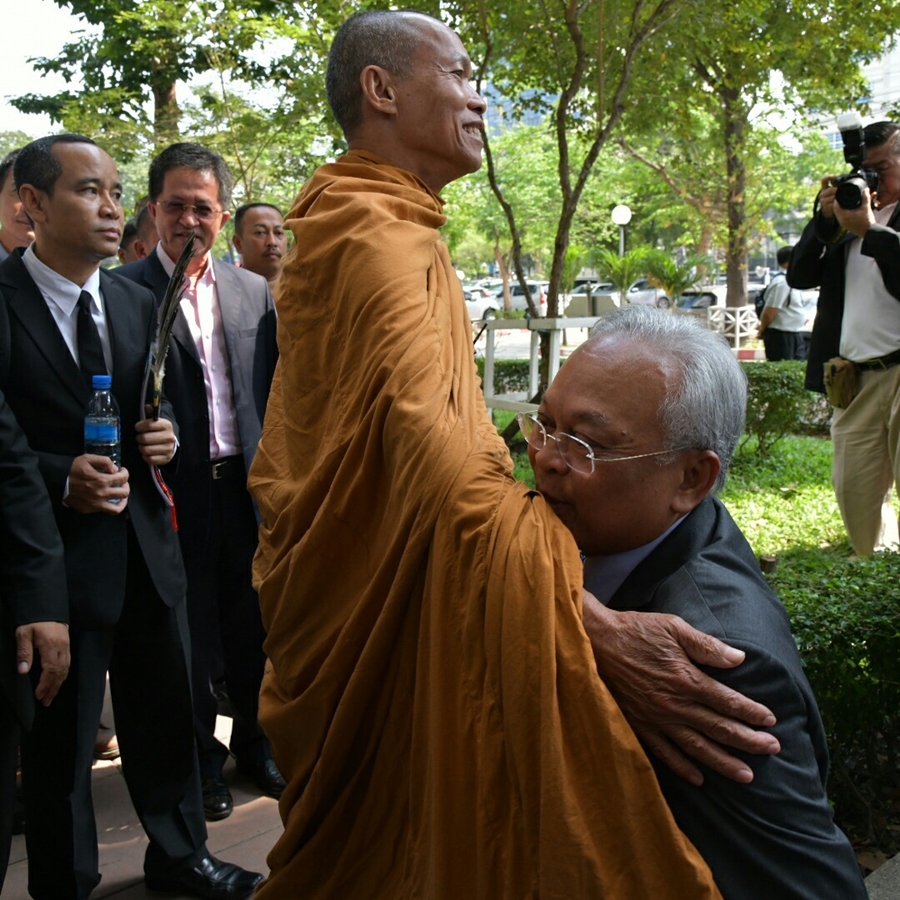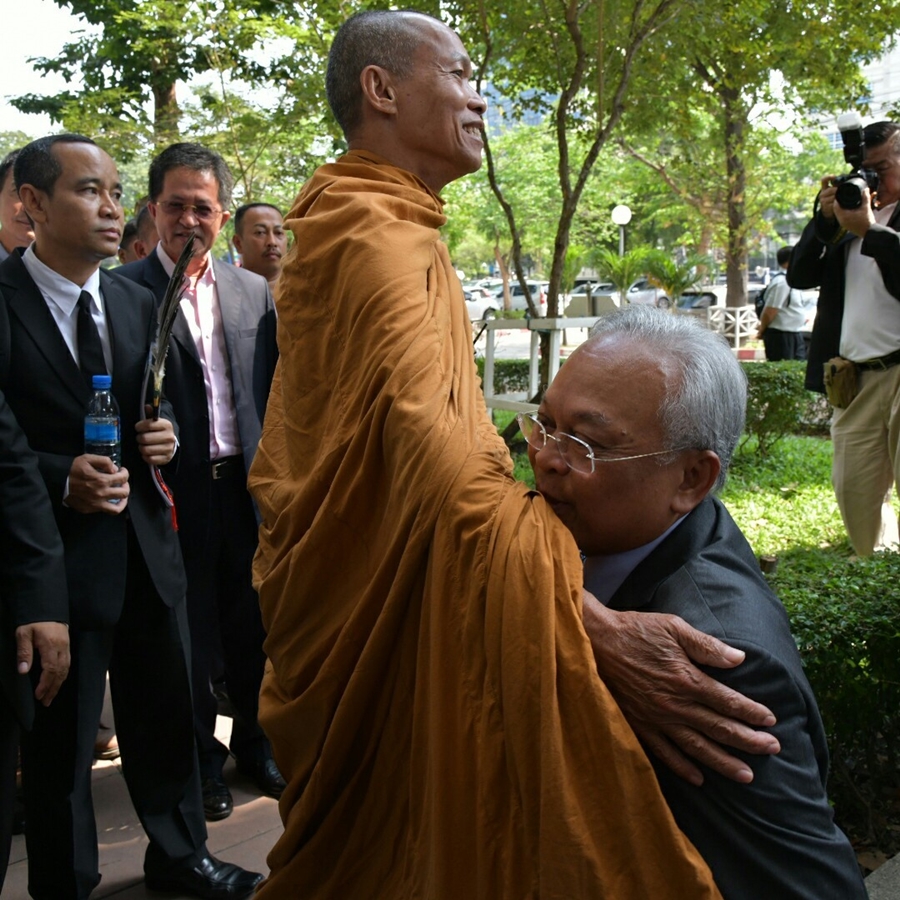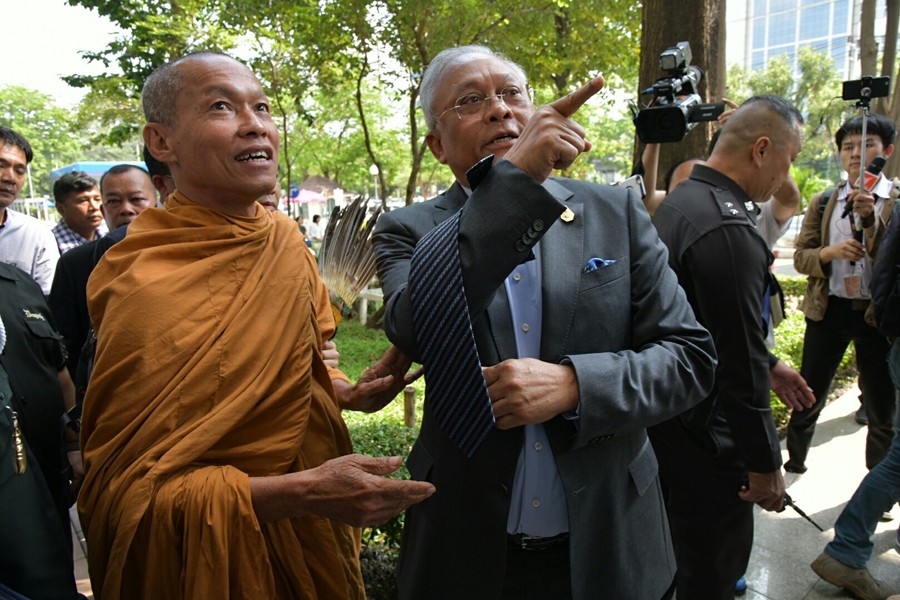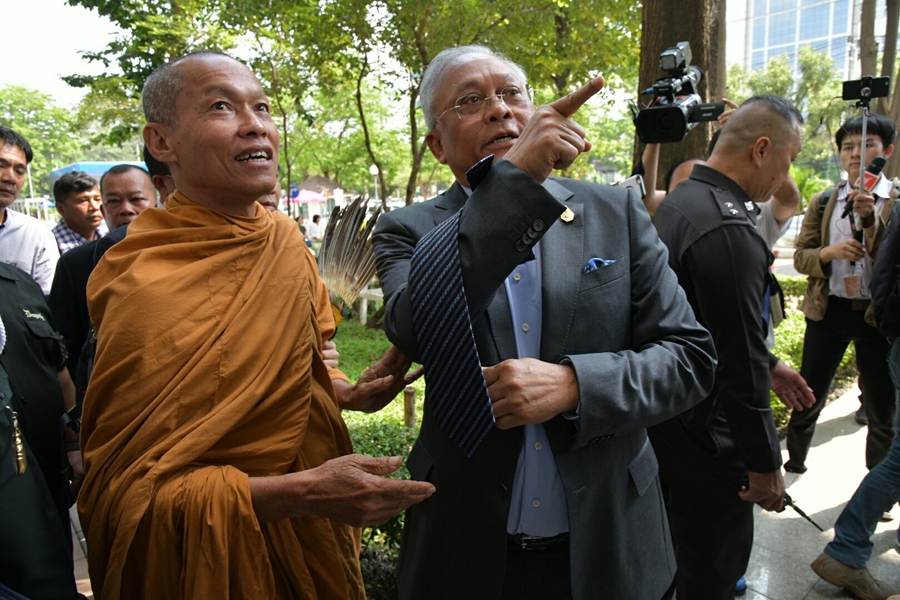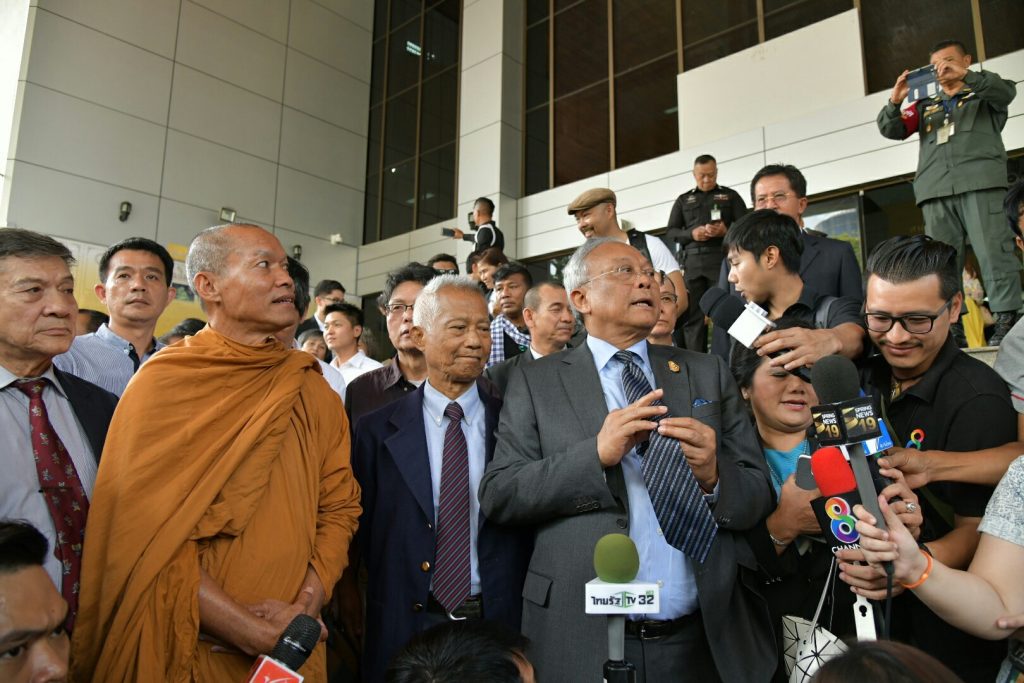 Related stories:
Buddha Issara Wants Prayuth to Stay 'Until Reforms are Completed'
Cops Detained, Beaten By Buddha Issara's Guards