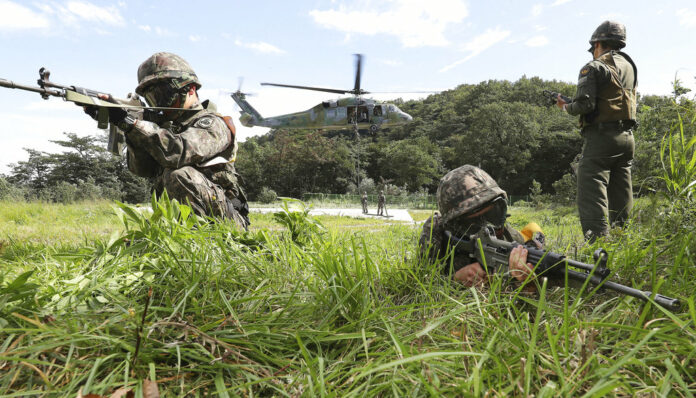 SEOUL — South Korea says a joint military exercise scheduled with the U.S. has been suspended to support ongoing talks both countries have with North Korea.
Defense Ministry spokeswoman Choi Hyun-soo said Tuesday that her government believes the decision will help maintain momentum in the talks.
She spoke after the U.S. and South Korea announced that the Ulchi Freedom Guardian drills slated for August have been called off.
The announcement was widely anticipated following President Donald Trump's meeting with North Korean leader Kim Jong Un last week.
Trump said after the summit that he would suspend the U.S. military's "war games" with South Korea unless the talks on ending North Korea's nuclear weapons program break down. His statement appeared to catch both South Korea and the Pentagon by surprise.