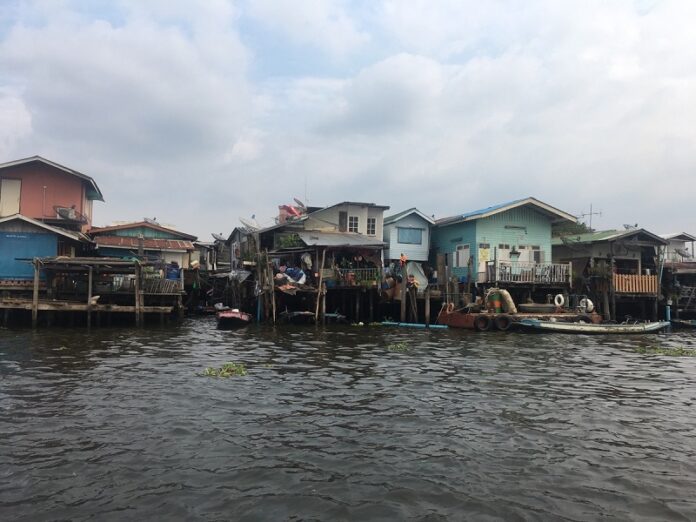 BANGKOK — It will be difficult, Sophee Prae-eiam believes, for some of her neighbors who've fished in front of their homes for decades to relocate into a five-story flat offered by the government.
Despite living there for three generations, most of those dwelling over the Chao Phraya River never legally owned the land. Most are built over the water on pylons. So when the military government decided to bulldoze their communities to build a boardwalk along Chao Phraya river, giving up their homes for some compensation was perhaps their best option.
"It's like you move the fish out of the river to live on the shore," Sophee said to describe the impact on her neighbors once they can no longer catch fish to sell.
Like all of the riverside residents, Sophee, 59, used to oppose the regime's 14-billion baht mega project. Her home in the Mittakam 1 community near the Krung Thon Bridge is among 309 households in 12 communities which will be demolished and replaced by a concrete promenade.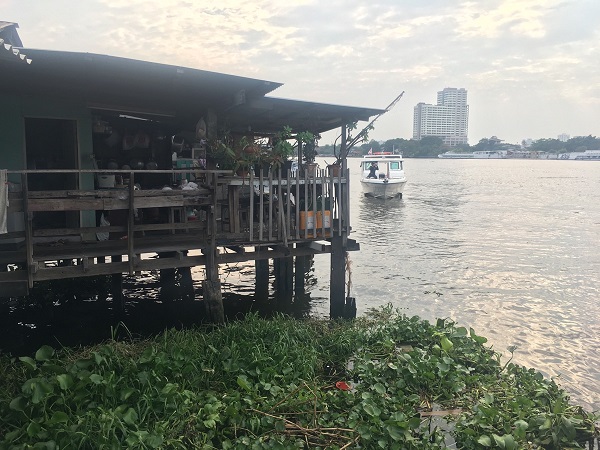 The controversial redevelopment project aims to build a riverside landmark of the country will start the first phase for 7-kilometer long distance on both side of the river from the Rama VII Bridge to the Phra Pinklao Bridge.
While it was widely agreed that the river needs development, the project, however, received a lot of criticism for its impacts on the environment, communities and culture.
Activist group Friends of the River submitted a letter to Prime Minister Prayuth Chan-ocha earlier this month for a second time asking he suspend the project. The group said its feasibility study was rushed and not inclusive.
The promenade construction is expected to start in June and be completed in 2018.
Asked about the concerns raised by the opposition on a tour of an affected community Monday, Bangkok Gov. Aswin Kwanmuang said City Hall will try its best to communicate with those who disagree with the project.
"Ninety percent of people are pleased," he said without citing where the figure came from. "We will try to create as few adverse effects on people as possible."
Even though they are still unsure where exactly they will be moved to, many households accepted the offer to move out.
Like Sophee, Thara Phalodom, 56, said it is better to agree when they can still get some relocation assistance, as they have no leverage to negotiate.
"They can also just move us out without paying because we have no rights over the land," said a man whose wife has lived there three generations. "It's a big change, but we have to take it."
Related stories:
Riverside Communities Evicted for Chao Phraya Makeover
Architect Council Says University Can't Actually Design River Project
Riverside Design Dropped Under Cloud of Plagiarism Charges
Top Architect Says River Project Plagiarized Design
Opponents, Proponents of Chao Phraya Boardwalk Open Fire
Locals Ready to be Evicted for Chao Phraya Boardwalk, Official Says
River's Friends Float Hope for Public Hearings on 14B-Baht 'Promenade'
Radical Makeover of Chao Phraya River Delayed
Chao Phraya Promenade Should be Sent Back to Drawing Board, Architects Say