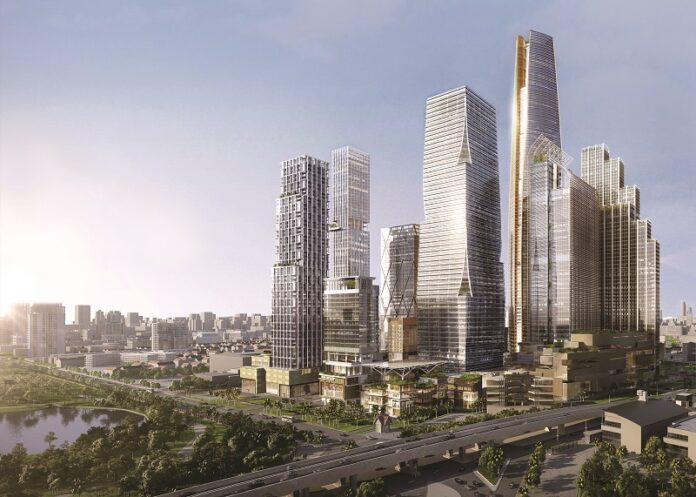 BANGKOK — Six years after the eviction of the Suan Lum Night Bazaar, a development company Monday morning announced plans to construct a cluster of office, residential and retail towers on the site.
To be completed by 2025, One Bangkok will be a mixed-use space built on the former location of the popular market across Lumpini Park at the intersection of Wireless, Rama IV and Sathorn roads.
The 104 rai (166,400sqm) space will see the construction of five office towers, five luxury hotels, three "ultra-luxury" condos and four retail spaces. Green space will cover 50 rai (80,000sqm) of land, with an open-air plaza and spaces for art exhibitions included in the complex.
Construction of One Bangkok will begin this year, but don't hold your breath – plans are to open in 2021 and fully complete by 2025. The entire project is budgeted for over 120 billion baht.
One Bangkok is being developed by TCC Assets Ltd., a developer owned by ThaiBev, which holds 80.1 percent of its shares. Frasers Property Holdings, a Sydney-based real estate company, holds another 19.9 percent. The land is being leased from the owner, the Crown Property Bureau.