Top: Images show the aftermath at the Erawan Shrine soon after the blast at 6:55pm on Aug. 17, 2015 and recent photos of four survivors: Wichirata Duangmano, Peera Kongdon, Kingkan Soongyai and Khanittha Nualtaranee.
It was 6:55pm on a busy Monday evening in the heart of Bangkok. At that precise minute, Wichirata Duangmano was on the sidewalk passing the Erawan Shrine. Inside, Peera Kongdon was kneeling in prayer to Lord Brahma. Two friends, Kingkan Soongyai and Khanittha Nualtaranee, had just said their prayers and were exiting.
At that moment, a backpack packed with explosives and left under a bench minutes earlier exploded.
The last thing Wichirata remembers was the screaming. Peera, lying on the ground, tried to turn away from the sight of people burning to death before his eyes, only to face a burning motorcycle in Ratchaprasong intersection. Feeling like someone was pushing her down, Kingkan couldn't get up. She tried to keep her eyes focused on Khanittha, who was bleeding but still standing despite having her flesh seared by the heat and force of the blast.
Read: Angry Victims and Families of Erawan Shrine Bombing Still Wait for Justice 1 Year Later
The explosion two years ago on Aug. 17, 2015, killed 20 people and injured 125 others. It was the deadliest terror attack in modern Thai history.
Seven months after the blast, the four met for the first time at City Hall, where they had gone to receive 30,000 baht compensation. They and some of the other victims made a Line chat group to lend each other support and fight for the help they believed was due.
While many counted themselves just fortunate to have survived, these four recognized that the immense trauma they experienced was only the beginning. The heinous attack, the aftermath of which saw more attention paid to bumbling investigators rather than its victims, brought them to the lowest point of their lives. The biggest lesson from the long struggle to reclaim their lives, they agree, is that they can only rely on themselves.
"Our country is not rich or developed," 61-year-old Peera said on a recent afternoon, his face leaving no doubt of his sincerity. There was no anger there, but no hope either. "That's what they could give, so we just accepted that."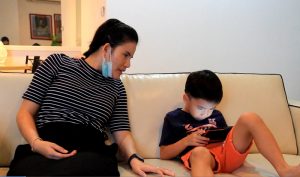 Band-Aids for Deeper Wounds
All hospital medical expenses in the immediate aftermath were paid by the government. Apart from the 30,000 baht from City Hall, they received from the Justice Ministry between 60,000 baht and 100,000 baht, depending on how long they were hospitalized. But they got nothing for ongoing expenses and treatment.
All four believe they should not be responsible for the physical and emotional therapy they need, possibly indefinitely.
"If you think of it as bad luck, then it's bad luck. But I am thinking about what actually caused my misfortune," said Kingkan, a 34-year-old architect. "How can you let someone plant a bomb next to the Royal Thai Police Headquarters … just a few steps from the Police General Hospital?"
They joined three other blast victims in petitioning the government for needed support. They were ignored.
After a year passed without a response, three victims, including Wichirata, went to a police news conference on the first anniversary of the attack to pose a simple question: Where could they get more help?
That led to a glimmer of hope. Prime Minister Prayuth Chan-ocha said that day he would order all agencies to make sure proper aid was given to the victims.
Yet none of them heard anything for another four months, until they were told in December that they had already maxed out available compensation.
Three months later in March, the Public Health Ministry confirmed there was nothing in place to pay for their ongoing medical expenses. A ministry spokesman told the victims to use existing health care benefits such as social security or the 30-baht universal health care program.
For Kingkan, the long, hectic and hopeless process taught her one thing.
"I never thought contacting government agencies would be this difficult," she said. "Sometimes I feel embarrassed, feel like I am begging them for money."
Burned, Battered But Unbroken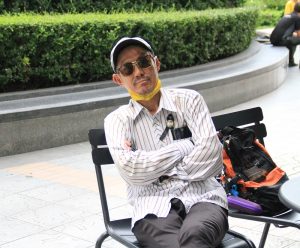 The explosives-packed backpack left under a bench at the popular shrine caused lasting injury and pain to their bodies – and lives.
Wichirata broke both arms, a shoulder and leg. One of her kidneys had to be removed because shrapnel had pierced her gut. She underwent more than 10 operations and long visible scars criss-cross her entire body today. The visible damage alone spelled the end of her work as a freelance MC because unblemished skin is required.
"How many bottles of BB cream can conceal my back? None," the 31 year old said, referring to a concealing cream she tried using to hide her wounds, along with long skirts and sleeves, in hope of regaining confidence. "Once my skin was damaged, it stayed with me forever."
Swallowing her pride, the single mom and her toddler now depend on the mother of her former husband. She still does not know when or if can she can get back to a near-normal life again.
Peera could no longer work after he was hurt by the bomb. But he was fortunate to have good friends and family willing to support him during the tough times. Still, he misses being a free man who could make a living and take care of himself.
The blast left him in critical condition and hospitalized five and a half months. He lost the will to live, he said, and thought he would be better off dead.
Today things are different, and Peera believes he could fully function if only he could find a job. But that's not easy for a 61-year-old man left with limited function due to his severe injuries.
In a letter sent to victims in December, Peera was told the Ministry of Social Development and Social Security would help him find work. No authorities from the ministry ever contacted him until Khaosod English made an inquiry last week.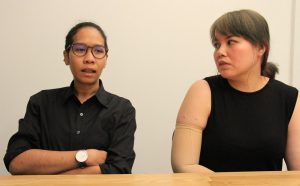 Kingkan, the architect, lost part of her leg. After months on crutches, she can now walk but a painful tingling has never left her feet. She's likely suffering undiagnosed post-traumatic stress disorder and becomes paranoid whenever she's in a crowded public space.
"One time I saw a bag left at the airport. I looked at it for half an hour and no one returned to take it, so I told the staff. They looked at me like I was too panicked," she said. "I don't want to tell them that being injured by a bomb really hurts. … If that was a bomb, we would already be dead."
Khanittha, who was walking out of the shrine with Kingkan two years ago today, suffered severe burns over much of her body. She spent three months in a hospital bed and at all times must wear pants and arm sleeves made of a special fabric to keep pressure on the swathes of skin which were burned away.
Asked what she wants to see come out of the whole tragedy, Kanittha didn't ask for special treatment but said she wishes everyone could get fair access to support.
"There was no point to be responsible only to us," she said, sitting beside Kingkan during a recent interview at her design studio. "Maybe it's not just about taking care of the injured but fixing many issues that could be useful for other people as well."
She raised the example of the elevators at BTS Skytrain stations that usually don't work, forcing her friend Kingkan to hop up and down long flights of stairs on her crutches.
Hearing that the chief of police ordered heightened security and monitoring of the Ratchaprasong area today for the attack's second anniversary, the two friends simply smiled.
"They should look out everywhere, not just watch the same place," Kingkan said.
Due Justice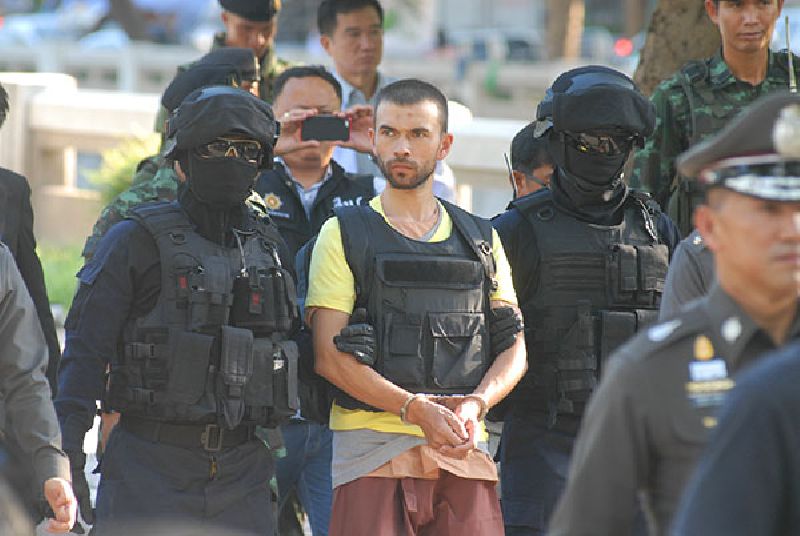 As for bringing whoever hurt them to justice, their expectations have settled into a kind of frustrated ambivalence.
The four recovering victims all said they wanted to know who did it and understand why. Peera said he was told that the perpetrators could be sued for additional compensation if they were found to be liable.
Three weeks after the blast, all four victims were still in the hospital when their doctors shared good news they hoped would make them feel better. Two Uighur men, members of a Turkic ethnic group from a restive Chinese province, had been arrested and accused of carrying out the attack.
But another 13 suspects identified during the investigation suddenly seemed forgotten when the police suddenly declared the case closed. And two years later, the trial of the only two to be arrested, Adem Karadag and Yusufu Mieraili, has barely started.
For months the case was held up because a translator could not be found. As of today, that court has heard only from two witnesses of the 447 to be called.
"We might need to ask James Bond for help," Peera said, trying to laugh off another matter that two years on appears no closer to being resolved.
Bangkok Bombing Remembered:
Of 500 CCTV cameras in the area, 107 operated by City Hall did not work
After two years, only two Uighur men were arrested out of the 17 warrants issued
A Bangkok military court has heard testimony from only two of the 447 witnesses to be called in the trial, which a defense lawyer said may last until 2022
Related stories:
Tourists Among 19 Killed by Bomb at Bangkok's Erawan Shrine
Bangkok Shrine Bombing: Those Who Died
Leaked Police Report Tracks Lead Suspect Before, After Bombing