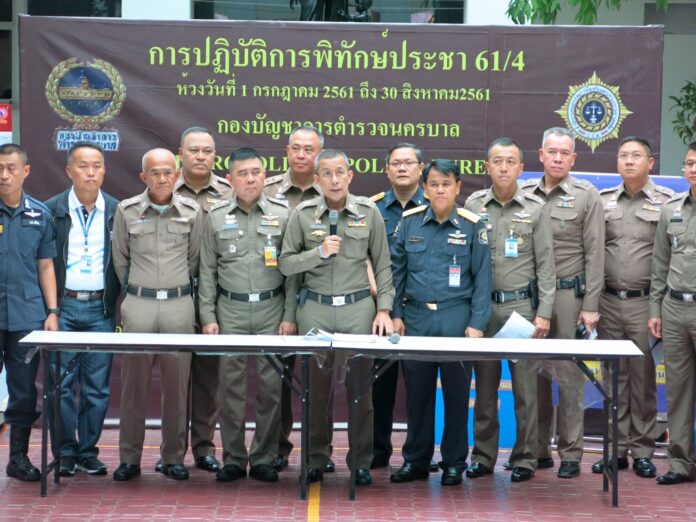 BANGKOK — Police said Friday that more than 6,000 drug offenders were busted across the capital in the past two months, an apparent increase over just two years ago.
A deputy metro police chief said an operation that began in July and ended Thursday netted more than 13 million speed pills and 188 kilograms of meth. They also seized over 500 kilograms of marijuana and hemp, which are scheduled for legal medical use.
Maj. Gen. Ruchakorn Jornjewut said 6,392 drug offenders, both users and dealers, were also arrested.
As is routine, the numbers were announced without context or comparison. But those two months' worth of arrests amounted to much of the total for all of 2016, according to data from the Narcotics Control Board.
It reported 9,924 drugs offenders arrested in Bangkok during those 12 months. Otherwise the reporting data shows drastic changes in recent years, with 6,988 drug-related arrests in the capital in 2015, itself a sharp drop from the 17,801 reported in 2013 and 12,349 of 2014.
National police spokesman Krissana Pattanacharoen could not be reached for comment Friday afternoon.