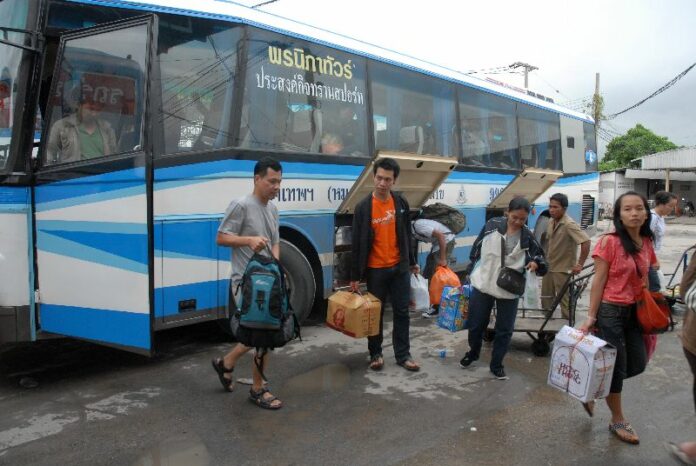 BANGKOK— The state-owned Transport Company is looking to relocate its bus terminal in northern Bangkok in a move that is estimated to cost more than 1.5 billion baht.
Wuttichart Kallayanamitr, managing director of the Transport Company, said the Bangkok Bus Terminal needs a larger space and a new location to meet the growing number of buses traveling between Bangkok and other provinces.
"We need a space larger than 100 rai," Mr. Wuttichart said. "As for the location, we may choose somewhere on Phaholyothin Road because the new terminal will handle transports from northern and northeastern routes, which are used by a lot of passengers."
Furthermore, the State Railway of Thailand (SRT), which owns the plot of land where Mo Chit Terminal is currently located, has requested the Transport Company move because it needs the space to develop other projects.
Mr. Wuttichart expects the plan will cost over 1.5 billion baht and suggested three ways to foot the bill: the state could bear sole responsibility for the budget, the state and the private sector could share the cost, or the private sector could pay for the relocation in exchange for rights to administer the new terminal for commercial purposes.
Although the SRT requested the Transport Company move Mo Chit Terminal by next year, the relocation won't be completed until three years from now, Mr. Wutthichart said.
The Transport Company director added that the plan still needs formal approval from the military junta's National Council for Peace and Order (NCPO).