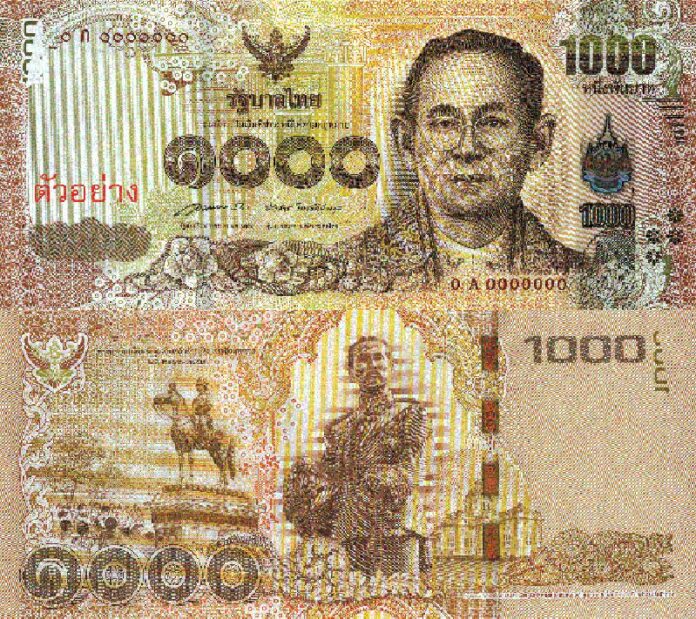 BANGKOK – If your biggest banknotes look a little more colorful today, that's because new 1,000-baht bills hit the streets.
Featuring "state-of-the-art" anti-forgery tech, the banknotes are a little more colorful than the gray bills they replace. On the back you'll find now King Chulalongkorn, who is widely credited with modernizing Thailand.
The national bank said 100 million of them have gone out in the first batch.
The new bills boast features such as a translucent watermark depicting His Majesty the King on the notes, which can be seen from either side under light. Colored ink on the bills can appear gold or green when moved under the light.
BoT Governor Prasarn Trairatvorakul diplays the new banknote on Monday.
Braille characters representing four flowers replace the previous letter "T" for thousand, according to Bank of Thailand.
Hang onto some of the old bills if you can: Bank of Thailand expects them to be out of circulation in two years.
To reach us about this article or another matter, please contact us by e-mail at: [email protected].