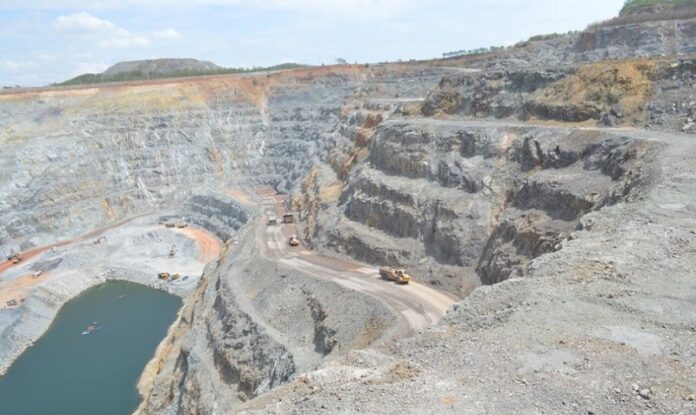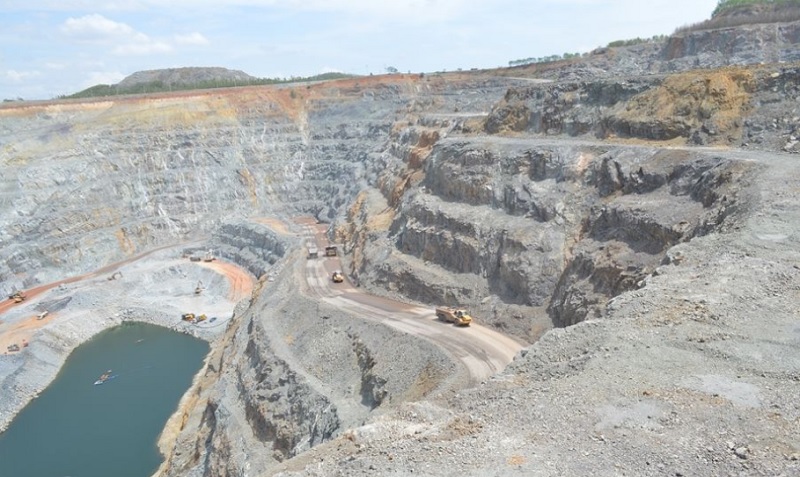 BANGKOK — An Australian mining company on Monday denied it has settled with the military government a year after the junta leader used his absolute power to abruptly shut down its operations.
Kingsgate Consolidated Ltd. denied media reports it has agreed to take 30 billion baht compensation for losses incurred by Gen. Prayuth Chan-ocha's decision to abruptly shutter the mine. Company representatives said they are still negotiating possible remedies with the government, while critics said Prayuth should be responsible for such a massive outlay from the public coffers.
Permanent Secretary Somchai Harnhirun had the same message Thursday, saying both parties were still negotiating after media reports said the matter of compensation might soon be raised by the interim cabinet.
"There's no conclusion yet," he said. "I assure the government will consider the benefit of the country the most important thing as we proceed."
Read: Junta Orders All Gold Mines Shut Down
Kingsgate's Thai subsidiary, Akara Resources Co. Ltd., operated mines in Phichit, Phitsanulok and Phetchabun provinces. Over the years, residents in those communities suffered serious health effects and environmental destruction that was blamed on the mining.
In May 2016, junta leader Prayuth scored political points by using his extralegal power under Article 44 of the 2014 charter to revoke the company's license to mine and prospect gold in the kingdom.
Despite having a valid mining license through 2028, Akara was told to cease operations by the end of the year.
Nearly a year later, the company announced on April 3 that it would seek "a range of remedies including compensation" from the Thai Government because it violated the Australia–Thailand Free Trade Agreement, or TAFTA.
The company said the decision came after it spent 11 months trying to engage with the Thai government, including "numerous unanswered requests for meetings with Thailand's Prime Minister and members of his cabinet."
In its public statement, Kingsgate also said TAFTA provided guarantees that, as an Australian investor in Thailand, the company has the right to arbitrate the dispute before an international tribunal.
Deputy Prime Minister Wissanu Krea-ngam said Monday the order issued under Article 44 did not violate TAFTA because it did not directly shut the mine, only ordered it to suspend operations.
The company said earlier this month that it had been notified it could renew its license as Thailand had lifted what was described as a temporary ban on its operations. The military government offered no financial compensation for the closure and instead, it said, offered unspecified benefits to compensate the company for the "unlawful closure" of their mine.
Last week some media outlets, including Thairath newspaper, reported that the interim cabinet would soon approve 30 billion baht in compensation. But, as of today, Akara was still denying those reports were true, saying the deal was still being negotiated and no monetary figure had been identified.
Taxpayers on the Hook?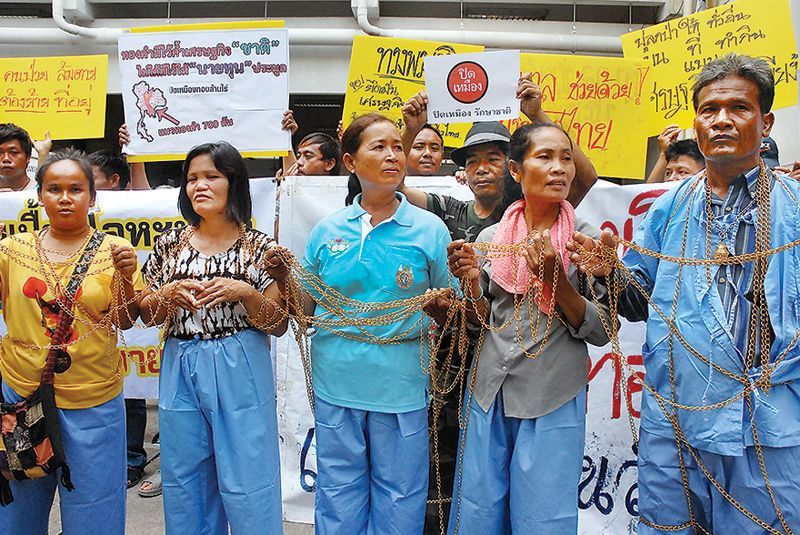 Word that Prayuth's unilateral move might leave the public on the hook for billions of baht were seized upon by his critics. Coming after the civilian prime minister he replaced was tried over a loss-heavy agricultural subsidy, some political commentators asked if Prayuth would be held accountable for the damages.
Last week, former Prime Minister Yingluck Shinawatra apparently fled the country on the eve of a verdict in her malfeasance trial. The government had previously frozen her bank accounts and ordered her to pay 35.7 billion baht to the state for losses incurred by her rice-pledging program.
Some political commentators suggested the junta leader should be held accountable should Thailand have to compensate the Australian investor, citing the logic by which Yingluck was ordered to personally pay for losses under the rice subsidy program.
"What makes me heartsick is the government will have to pay the fine (at stupid cost) for using Article 44 to Australia," Yellowshirt activist Veera Somkwamkid wrote Sunday.
Political observer Sopon Pornchokchai said "If compensation is really needed to be paid, Gen. Prayuth Chan-ocha might need to use his personal money or the junta's money," wrote political observer Sopon Pornchokchai. "Because it might be considered a mistake by him and his party."
"If the junta loses power, the status of Article 44 might be changed," wrote junta opponent and activist Sombat Boonngamanong. "Will Prayuth's assets be seized?"
A law professor and frequent commentator said Wissanu's explanation wasn't helpful and didn't change the fact a company had to cease doing business for eight months. Piyabutr Saengkanokkul of Thammasat University pointed out that because Prayuth used his absolute-power clause, Thailand would have no legal recourse if the matter goes before an international tribunal.
"Closing it by use of Article 44 is the decisive point," he said. "Because it was closed without compensation, despite the fact their concession still hadn't expired. It was closed, but the contract party could not sue in the Administrative Court."
Related stories:
Junta Orders All Gold Mines Shut Down