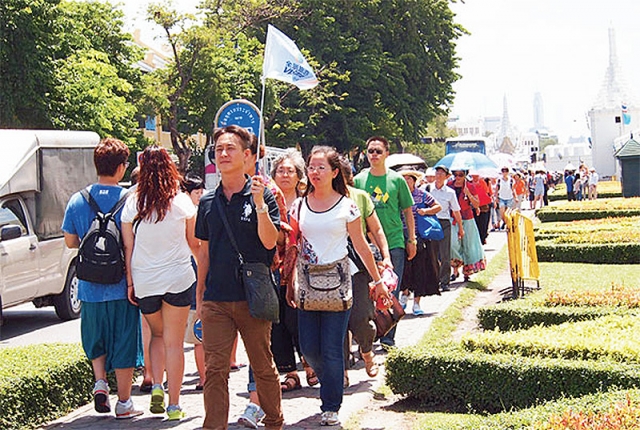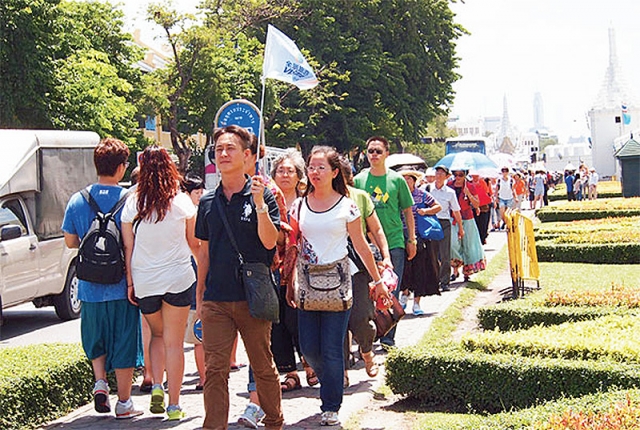 BANGKOK — Visitors from 21 nations including China won't have to pay for visas on arrival for two months during the new year period, the interim cabinet agreed Tuesday.
Meant to attract more tourists, the 2,000-baht fee waiver will be in place Nov. 15 to Jan. 13, according to the Immigration Bureau. Government spokesman Puttipong Punnakanta said the number of tourists coming to Thailand has declined since 2016, and the measure is expected to boost arrivals by nearly a third.
"Waving the visa fee for tourists will cut the falling number of tourists, especially those of the Chinese, which have sharply dropped," he said. "I believe it will attract tourists close to our target this year."
Passports receiving the privilege? China, Taiwan, India, Maldives, Bhutan, Saudi Arabia, Andorra, Bulgaria, Cyprus, Ethiopia, Fiji, Kazakhstan, Uzbekistan, Latvia, Lithuania, Malta, Mauritius, Papua New Guinea, Romania, San Marino and Ukraine.
For the first time, arrivals from China are predicted to fall 10 percent this year. The tourism authority cited factors such as concerns over China's domestic economy and events such as the July capsizing of a ferry off Phuket that killed 47 Chinese tourists.
In one of the latest embarrassing incidents, a Don Mueang Airport security guard was caught on camera assaulting a Chinese tourist. The airport security chief was transferred shortly after when he was accused of extorting bribes from Chinese travelers.
A number of measures have been launched to attract the largest source of foreign tourists, who altogether generated 561 billion baht of economic activity last year. They include special lanes for airport immigration queues and immigration police joining Chinese social media Sina Weibo as a confidence-building measure. The tourism minister also said double-entry visas for Chinese visitors were being considered.
Yuthasak Supasorn, tourism authority director, said the temporary waiver is expected to bring 1.65 million Chinese tourists during the two months, bringing the year-end total to 10.77 million to reach hoped-for growth of 8 percent this year.
He added that the department's forecast of 7.1 million visitors during the two months would make for a total 38.4 million tourists this year, reaching their original annual forecast of 8 percent.
Update: After originally announcing the waiver would be in effect December to January, the Immigration Bureau now says it will run Nov. 15 to Jan. 13.