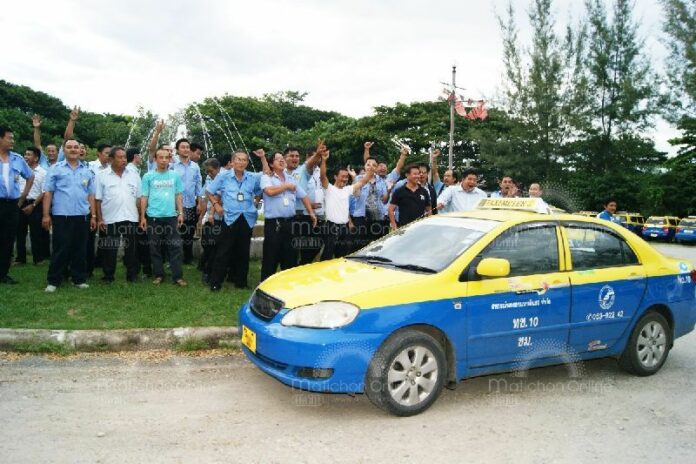 (3 October) A reporter based in Chiang Mai province said he had been threatened by an organiser of the local illegal taxi service.
Previously, many news agencies in the province have reported about the so-called ?Black License Plate? taxis which operate near Chiang Mai Night Bazaar.
According to the reports, the taxi intrusively hawk their service to foreign tourists and charge them extortive fare later. The reports followed many complaints from the tourists.
Today, Mr. Manit Khemkham, 56, the deputy editor of Chiang Mai News, told police that he had been receiving threatening phone calls from Mr. Nirand Panarakworakul, who Mr. Manit said is the organiser of the illegal taxi group.
According to Mr. Manit′s statements to the police, Mr. Nirand told the reporter he would beat him up until he passed out. Mr. Nirand also allegedly threatened Mr. Manit that any news agency that continues to report about the taxi service would be attacked by "thugs".
The police said they will investigate the matter together with Chiang Mai Provincial Land Transport Office.
Mr. Chanchai Keelaplaeng, Directorate General of the provincial land transport, said that his authority had been alerted about the "taxi gang", and asked the police to arrest its members after they had threatened the journalists.
"Causing nuisances to the tourists and threatening journalists count as criminal offence. The police should respond to the gang behaviours, as they are tasked to do, in order to wipe out such problems" said Mr. Chanchai.
For comments, or corrections to this article please contact: [email protected]
You can also find Khaosod English on Twitter and Facebook
http://twitter.com/KhaosodEnglish
http://www.facebook.com/KhaosodEnglis