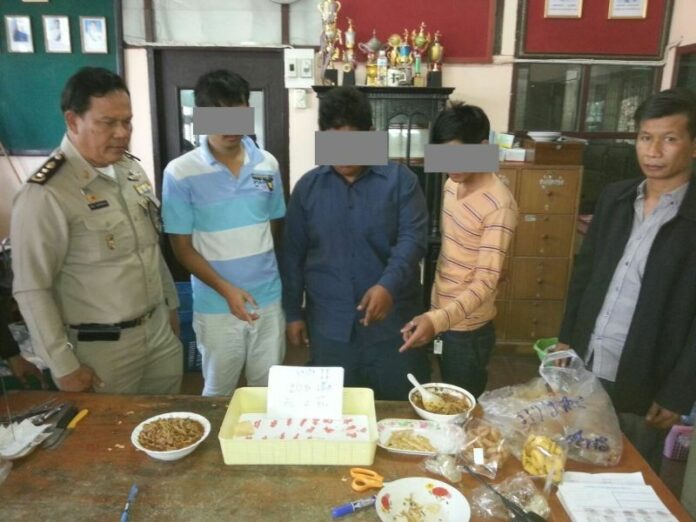 (20 December) Police in Angthong province have arrested three men accused of attempting to bring spicy bamboo shoot soup filled with amphetamines into prison.
The prison officials inspected the soup brought by the three visitors and discovered 205 tablets of the narcotics stuffed inside 20 plastic straws, which were covered with a bamboo shoot salad.
The men were promptly arrested, but the suspects denied any acknowledgement about the illegal substances.
According to one of the suspects, a man known simply as Mr. Doe asked him to pass the spicy soup to his friend, identified as Mr. Keng, who is currently serving sentence in the prison. The suspects said they were not aware of the amphetamines hidden in the soup.
The prison director, Mr. Wasan Thanachotekit, said that the prison arranged a visiting day in the hope to allow prisoners to spend more time with their families. However, illegal drugs kept turning up during the search procedure at the prison, Mr. Wasan said.
Investigation is ongoing.
For comments, or corrections to this article please contact: [email protected]
You can also find Khaosod English on Twitter and Facebook
http://twitter.com/KhaosodEnglish
http://www.facebook.com/KhaosodEnglish