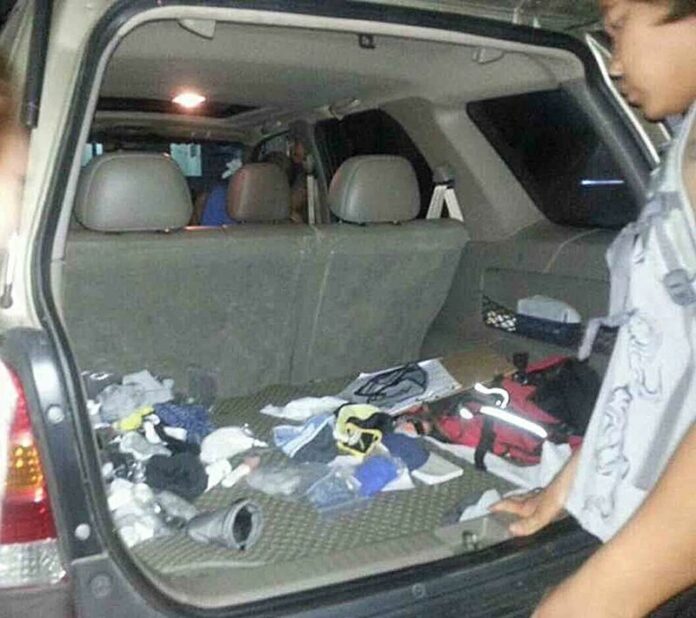 (29 January) A group of Paralympics male athletes have captured a man who is accused of repeatedly stealing their underpants.
According to Mr. Akkrachai Pimthong, 40, a Thai Paralympian Archery, many underpants of his and his friends′ had been stolen for a period of time from their athlete residence near Rajamangala Stadium in Bangkok′s Hua Mak area.
The theft has become more frequent after he and his friends returned from ASEAN Paragames, which was held in Myanmar's Capital Nay Pyi Taw previously in January, Mr. Akkrachai said.
The group then decided to set up watches around their dormitory, and started to observe outside visitors.
In the evening of 28 January, the group reportedly noticed a man stealing their underpants, but they failed to capture him. The athletes later set up a trap by hanging an underwear as a bait, and waited for the thief to come back while several people kept watch on the trap.
Eventually, at around 23.00 last night the suspect returned to the scene and started stealing the underpants from the hangers again. This time, however, Mr. Akkrachai and his friend gave chase by riding handicapped-friendly motorcycles, and contacted the security team to help capture the man.
Once the group stopped the suspect and searched his car, they were surprised to find over 100 underpants stored in there, Mr. Akkrachai said. The suspect was later brought to the police.
The suspect, identified as Mr. Pachara Saengrojasuk, 50, confessed of his crime, telling police that he has stolen the items simply because he wants to wear them. The man has been charged with theft, and will be prosecuted soon.
Police have urged all victims of Mr. Pachara′s alleged theft to file complaint to the police before the prosecution starts.
For comments, or corrections to this article please contact: [email protected]
You can also find Khaosod English on Twitter and Facebook
http://twitter.com/KhaosodEnglish
http://www.facebook.com/KhaosodEnglish