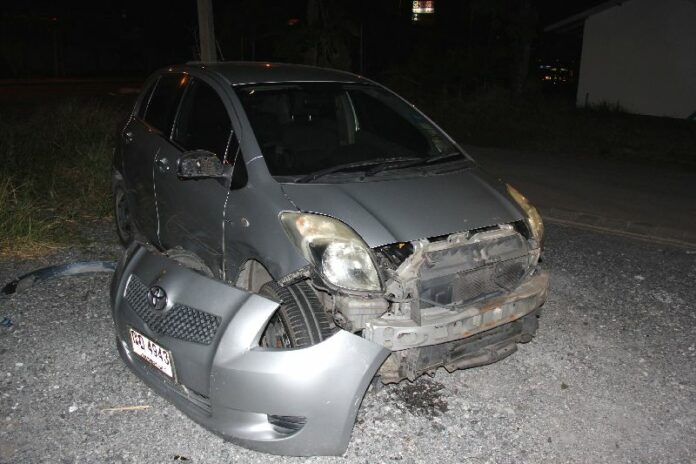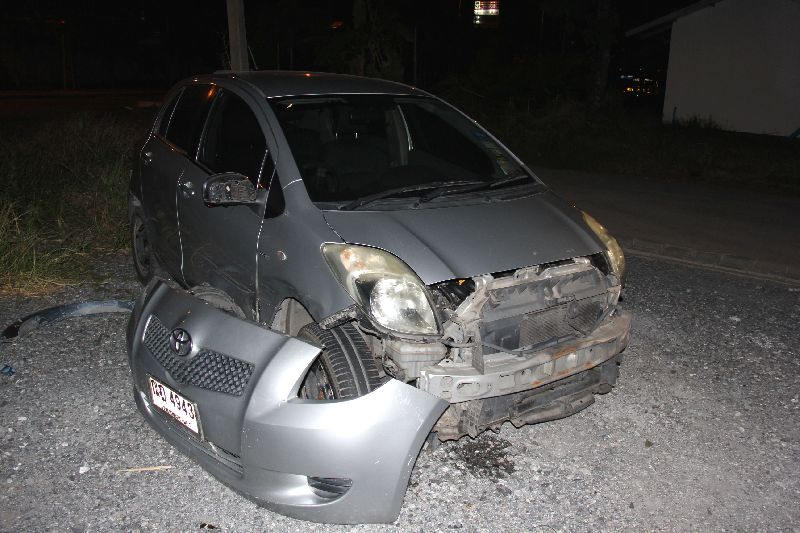 BANGKOK — A 25-year-old has been fined for crashing his Ferrari into another car while he was speeding alongside a Porsche on Bangkok-bound highway yesterday.
The driver, identified as Jirapat Tangapivattana, totaled his 10-million baht Ferrari after crashing into a Toyota Yaris early on 12 January. Both motorists involved the crash were "slightly injured," police say.

Jirapat's Ferrari after crashing into a Toyota Yaris outside of Bangkok, 12 Jan 2015.
Jirapat, the son of an estate developer, told police he had been driving alongside his friend, who was driving a Porsche, prior to the accident. He admitted that he was driving at "a very high speed," but insisted that crash took place because another car stopped in front him suddenly, forcing him swerve and crash into the Toyota.
Jirapat's insurance company has agreed to pay for all of the damages to the Toyota, according to Pol.Lt. Jiranan Thongchanglek, an officer at Highway Police. She added that police have determined the Ferrari to be legally-registered.
Jirapat has been charged with reckless driving and property damage, Pol.Lt. Jiranan said. He was fined 1,000 baht and released.
Friends of Jirapat also arrived at the police station in an unsuccesful effort to dissuade journalists from reporting on the incident, citing fears that Jirapat's parents would find out about the accident.