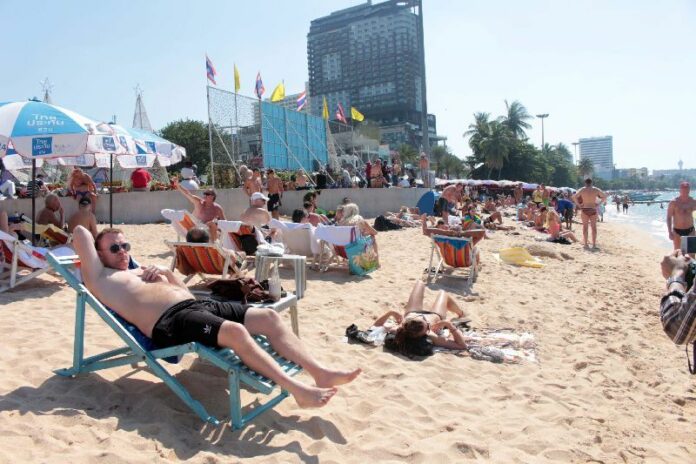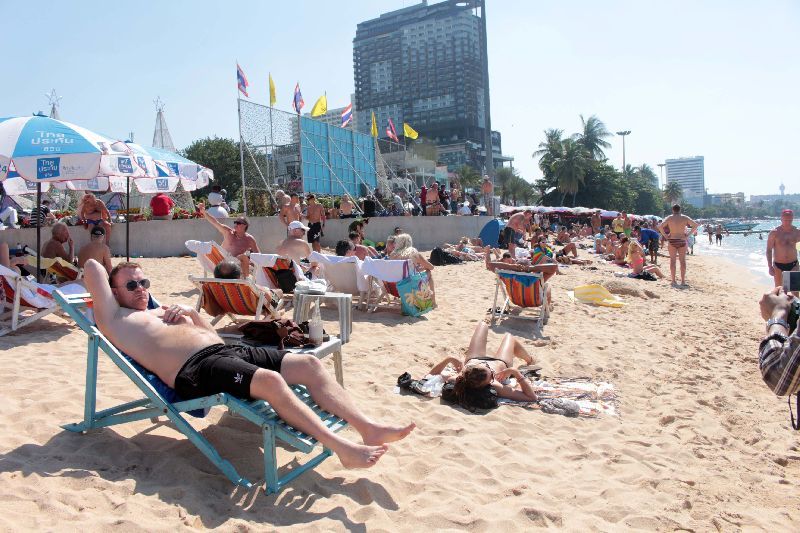 CHONBURI — A security guard and group of motorcyclists in the resort town of Pattaya reportedly beat a foreign tourist unconscious because of a "misunderstanding" last night.
Police received a report at around 11:30pm pm that a foreign tourist was assaulted outside of Honey Bar on Pattaya – Na Kluea Road. Upon arriving at the scene, rescue workers found an unconscious foreign man on the ground, with severe injuries to the head. The man, who is believed to be in his 30s, was sent to Banglamung Hospital.
According to witnesses, the victim spent the evening drinking at the bar and asked for his bill, which totaled 1,300 baht, at around 11:30pm. Witnesses say the foreigner gave the staff 600 baht and told them in English that he would withdraw the rest of the money from a nearby ATM.
After the foreigner exited the bar and began walking towards the nearest ATM, one of the bar's security guards allegedly mistook him for trying to flee without paying, and punched him in the head. The guard then called upon a group of motorcycle taxi drivers to help beat the foreigner until he lost consciousness, witnesses say.
A security guard at the bar was arrested in connection with the incident. Police say they are looking for the motorcyclists, who promptly fled the scene.
Pattaya, a resort town east of Bangkok, is known for its raucous nightlife and high rate of crimes against foreigners.
Related coverage:
Russian Tourist Attacked For 'Not Buying Watch'
Pakistani Tourist 'Drugged and Robbed' by Pattaya Prostitutes
Scotsman Brutally Assaulted By Thais In Pattaya, Police Say
Pattaya Masseuses 'Drug and Rob' German Tourist