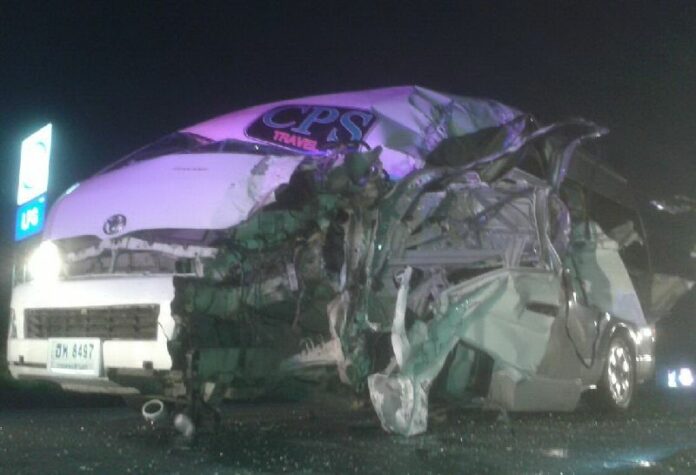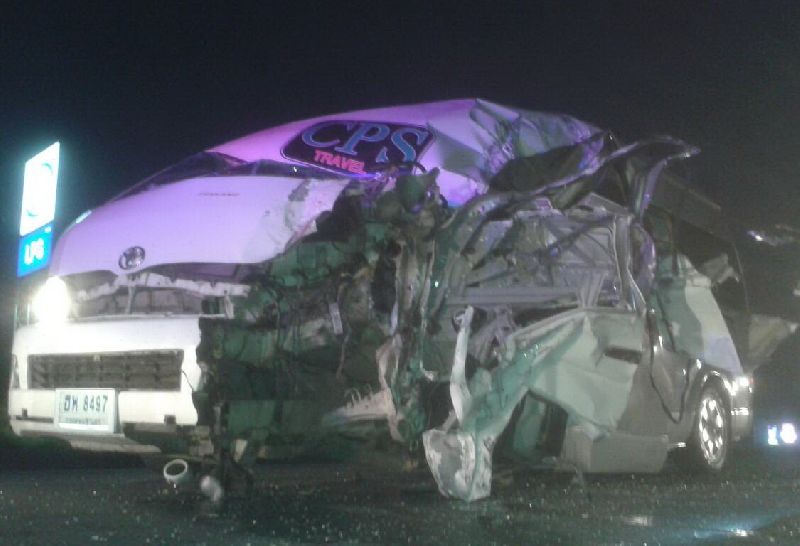 SA KAEO — Six passengers from Vietnam and Laos were severely injured in a van crash near the Thai-Cambodian border this morning after their Thai driver dozed off behind wheel, according to police.
The van reportedly slammed into the back of an 18-wheeler truck at around 5am on Route 359 in Sa Kaeo province. Police said the van belonged to a company called CPS Travel and was carrying 14 passengers from Vietnam and Laos to extend their Thai visas at an immigration checkpoint along the Thai-Cambodian border.
The three Laotians and three Vietnamese injured in the accident were sent to hospital, and are in "critical condition," according to medical staff.
A police officer quoted the 38-year-old driver, Sutthipong Krachaechan, as saying that he fell asleep behind the wheel just before his van crashed into the parked truck.
He has been charged with reckless driving leading to injuries of others, which carries up to three years in prison and a 6,000 baht fine.
Thongchai Jongjub, the driver of the truck, told police that he had parked along the side of the road to cool off his engine when the van suddenly plunged into his vehicle.
For comments, or corrections to this article please contact: [email protected]