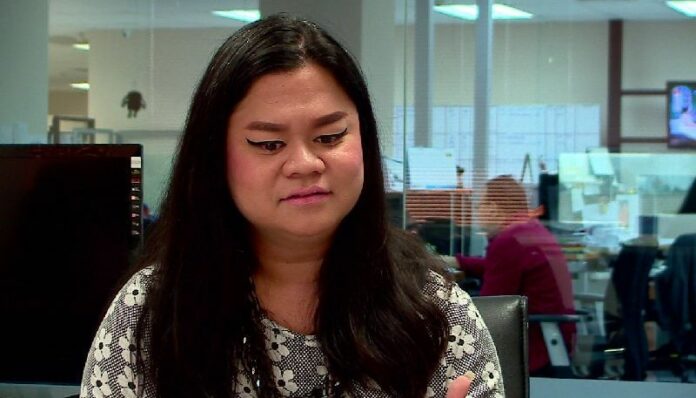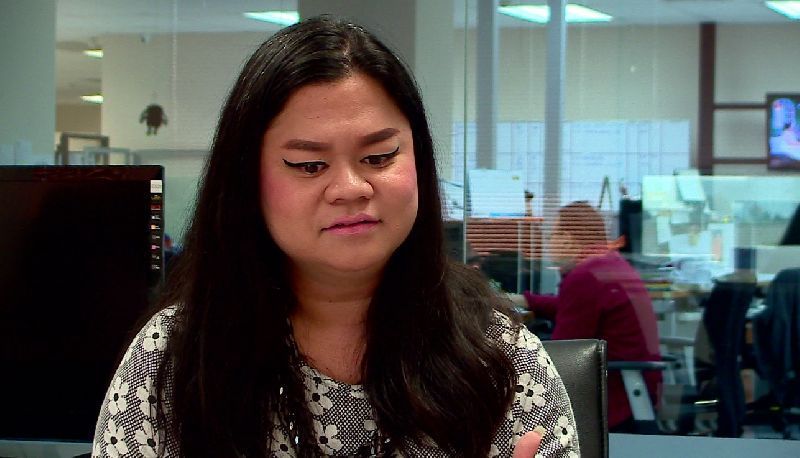 BANGKOK — Thammasat University's rector yesterday defended his board's refusal to employ a transgender academic, saying it was due to an inappropriate photo she posted online, not her sexuality.
Although Kath Khangpiboon, 29, had passed all necessary examinations, rector Somkid Lertpaitoon insisted a photo of a penis-shaped tube of lipstick posted to Instagram nearly a year ago was a sign of her improper conduct online and an indicator she would not be a good teacher.
"Apart from matching all the required qualifications identified by the university, such as grades, we also take an individual's behavior into consideration. The committee unanimously agreed not to employ Mr. Kath," Somkid said, referring to Kath's gender at birth.
Kath said she posted the photo of the anatomically shaped lipstick to thank the person who gave it to her and educate the online community about sexuality.
Thammasat blamed this photo posted to Instagram nearly a year ago for its decision to revoke employment to a transgender lecturer.
On Monday she filed a lawsuit against the university, accusing its hiring committee of discrimination and violating her human dignity. She said she wants to set a higher standard for sexual equality in society.
Jetsada Taesombat of the Thai Transgender Alliance praised Kath for taking her discrimination case to court because it would set a legal precedent. According to Jetsada, many other transgender people were refused jobs because of their gender identity but were reluctant to sue in the court.
"We have to thank Ajarn Kath, because there have been many other cases, but they don't want to fight it in the court, because it's a burden for their lives, and it's expensive to hire lawyers and go through all the procedures," she said.
She added that transgenders are the most discriminated group among LGBT communities when it comes to employment.
Her organization has been campaigning on behalf of Kath.
Kath alleges the university discriminated against her during the hiring process due to her gender identity. She was originally offered a position in June 2014, then her employment was placed on hold before the offer was withdrawn in March.
The academic said she was informed after an unprecedented 244-day process that her employment was terminated. She also said the reason to deny employment had not been used before to disqualify a professor.
Long an activist for transgender issues, Kath had been teaching as a guest lecturer in the Faculty of Social Administration when she left an NGO job to apply for the full-time position at Thammasat last June.
In her lawsuit, Kath asked the court to dismiss the university board's resolution and order it to accept as a lecturer. Her lawsuit also seeks 363,000 baht in damages and 23,700 baht per month in salary compensation until she is reinstated.
Historically a progressive institution, Thammasat University has undergone a shift to the right in recent years. Once famous for championing democratic causes, the university invited criticism for quashing student criticism of the 2014 military coup, and some of its administrators, including Somkid, were accused of being too cozy with those calling for the removal of the previous civilian government.
Although Thailand is largely tolerant on matters of sexual orientation and gender identity – especially compared its ultraconservative neighbors such as Myanmar and Malaysia – there have nevertheless been reports of occasional discrimination.
A 2014 report on LGBT rights in Thailand compiled by United States Agency for International Development, or USAID, named workplace and job discrimination as one of the obstacles for transgender people in the kingdom, citing instances of individuals being denied promotions or fired from their jobs.
"Transgender people who cannot easily hide their identities suffer the most employment discrimination in Thailand, and are often limited to working in roles in hospitality, entertainment or the sex work industry," the USAID report said.
Additional reporting Teeranai Charuvastra.
Related stories:
Thai Ice Cream Company Apologizes for Celebrating US Gay Marriage With 'Offensive' Joke
BKK Nightclub Under Investigation for 'Banning Transgenders'
TU Vice Rector Defends Threats Against Transgender Student Activist
To reach us about this article or another matter, please contact us by e-mail at: [email protected].