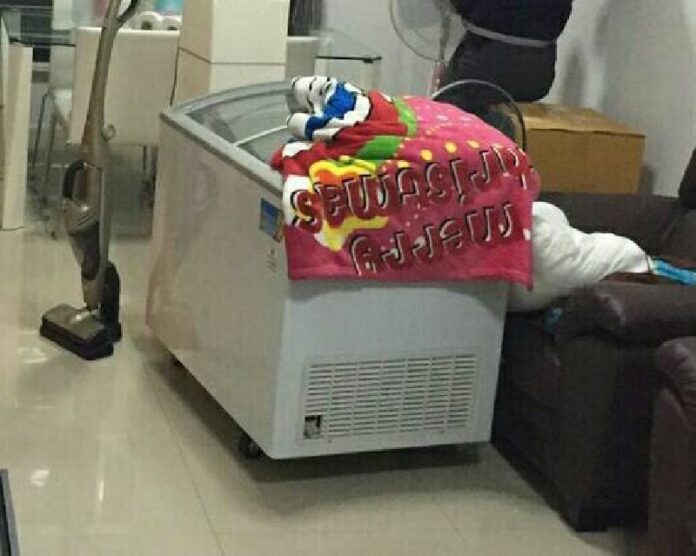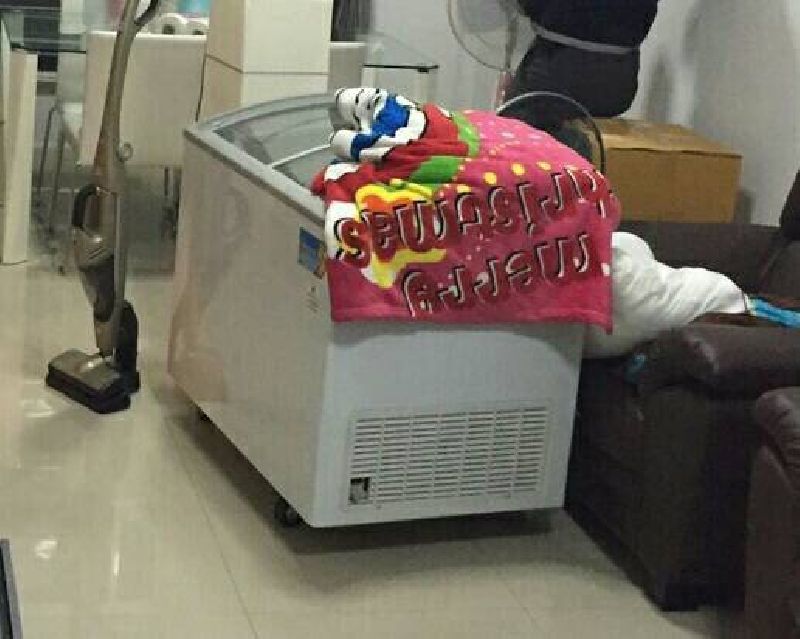 BANGKOK — Police will seek court approval today to continue holding Spanish murder suspect Artur Segarra while they continue to build their case against him.
Though some evidence including the freezer police believe he used to store the remains of victim David Bernat was found Tuesday at a residence he rented, the 36-year-old suspect maintains he is innocent of killing and dismembering the 39-year-old fellow Spaniard, whose body parts were found in Bangkok's Chao Phraya River.
Segarra will be brought Wednesday afternoon to the Criminal Court on Ratchada Road to seek approval for further detention.
Despite earlier believing Bernat was killed by a group of conspirators, lead investigator police Gen. Panya Maman said Tuesday they are now convinced Segarra carried out the murder alone.
On Tuesday police searched a canal located behind the PG Rama 9 Condominium where Segarra was renting a unit. It is believed Bernat was held against his will and killed in the residence. Police suspected the knives used to carry out the crime might have been disposed of in the canal, though no evidence was found.
Traces of blood were reportedly found on a restroom wall inside the condo and collected for further examination.
Segarra was taken into Thai custody Monday when he was handed over by Cambodian police who captured him in Sihanoukville province. Police speculate he abducted and murdered Bernat to steal about 37 million baht which he transferred to his own bank account and then and tried to withdraw in large amounts from various ATMs.
Police took Segarra's girlfriend, Pridsana "Ploy" Seanubon, to a house he had recently rented in Soi Ramkhamhaeng 174 where it's suspected he dismembered Bernat before dumping his remains in the river. There they found the freezer she had described earlier.
Segarra reportedly ordered the freezer for delivery Jan. 17 to his condo and then had it moved to the Ramkhamhaeng house.
Police also led Pridsana to a location at the entrance of Soi Ramkhamhaeng 156 where they suspect Segarra disposed of a box containing knives used in the crime.
Suspect's girlfriend, Pridsana "Ploy" Seanubon, shows the spot at the entrance of Ramkhamhaeng 156 where she claims the knives were disposed.
Related stories:
Spanish Embassy to Attend Segarra Questioning
Cambodia to Hand Over Spanish Murder Suspect
Police Seek Spanish Murder Suspect
Spanish National Identified as Dismembered Man
Police Puzzled After Body Parts Fished Out of Chao Phraya