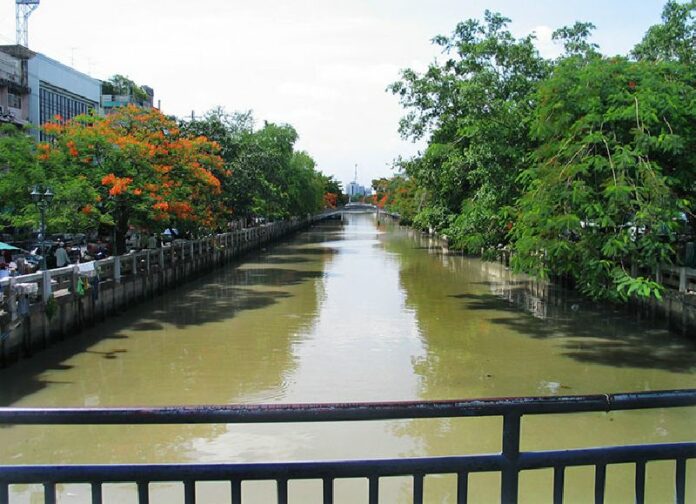 BANGKOK — Pankacha Khlonkrata and three of his friends, all drunk, were walking near Hua Lamphong Railway Station when they found Teera Phromkot lying in the street.
Pankacha believed the man laughed at his group, he would later tell police, so he approached and ordered him to do push-ups for their amusement.
It was Teera's badly beaten found floating Friday in a canal between the century-old station and Chinatown, where Pankacha told police they dumped him after savagely beating him for failing to do as requested.
Police arrested four men on suspicion of the crime Sunday and later said they confessed to beating Teera. They dragged him into a dark area where police said they kicked him in the head and stomach until he lost consciousness. Then they dumped him in Khlong Phadung Krung Kasem.
Somehow, they told police they were surprised to learn he had died.
Pankacha, 42, was just released from prison in April and had a rap sheet including fraud, gambling, gun possession and more. Suspect Kwanchai Yamtoe, 39, had priors for drug-related crimes, robbery, interfering with a peace officer and escaping detention. He had been free since October 2014.
The other two suspects are Somkiat Phakheekao, 20 and Kiattisak Sattharattanatrai, 18.
All of them will be charged with murder, police said.