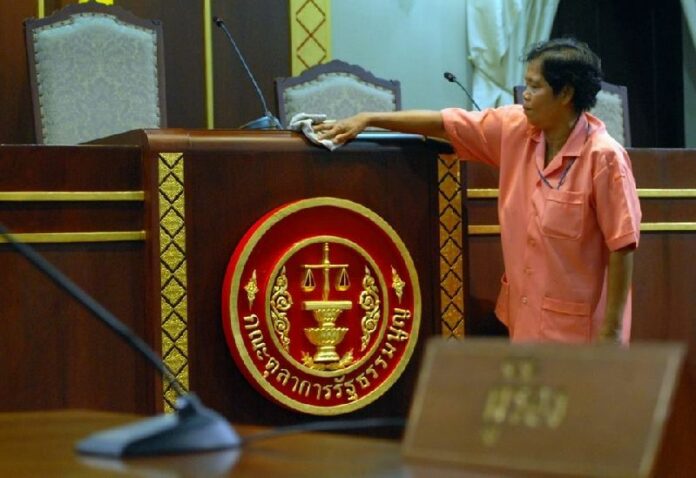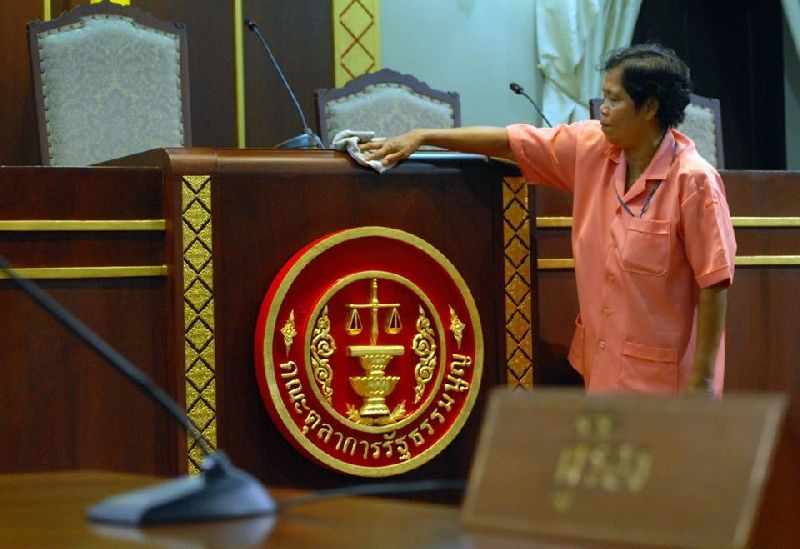 By Teeranai Charuvastra
Staff Reporter
CHIANG MAI — A former judge at Chiang Mai provincial court is on the run for allegedly stealing the judge's seat from his workplace while in office late last year
Along with the ornate wooden seat of judgement, known as a throne in Thai, Jessada Prommek also stole teak desks, cabinets and signs from the court, according to police investigator Sathitchai Nittayawan.
"I don't know why he stole them," Maj. Sathitchai of Chang Puak Police Station said Friday. "Maybe he wants to sell the wood. Perhaps he plans to display them in his home."
Sathitchai said the court noticed that the items went missing some time ago and conducted an internal investigation, concluding that Jessada stole the valuable furniture, probably in November 2015.
Court officials previously requested Jessada to return the throne and other furniture. After refusing to comply, Jessada was removed from his post by the court and criminal charges were filed against him on March 25, Sathitchai said.
After receiving the complaint, Sathitchai said, police raided Jessada's residence and recovered all of the missing items, but the former judge had already fled, prompting the court to issue an arrest warrant on one of its former members on March 29.
Pollachet Kongraj, a court security guard, was also arrested on March 28 for allegedly assisting Jessada in the theft, the officer added.
Related stories:
Judge in Parking Rage Video Mentally Ill, Court Spokesman Says
Court Warns Against Sharing Videos of Raging Judge
Court Investigating Judge's Appearance At 'Naked Gym Party'
Teeranai Charuvastra can be reached at [email protected] and @Teeranai_C.
Follow Khaosod English on Facebook and Twitter for news, politics and more from Thailand. To reach Khaosod English about this article or another matter, please contact us by e-mail at [email protected].